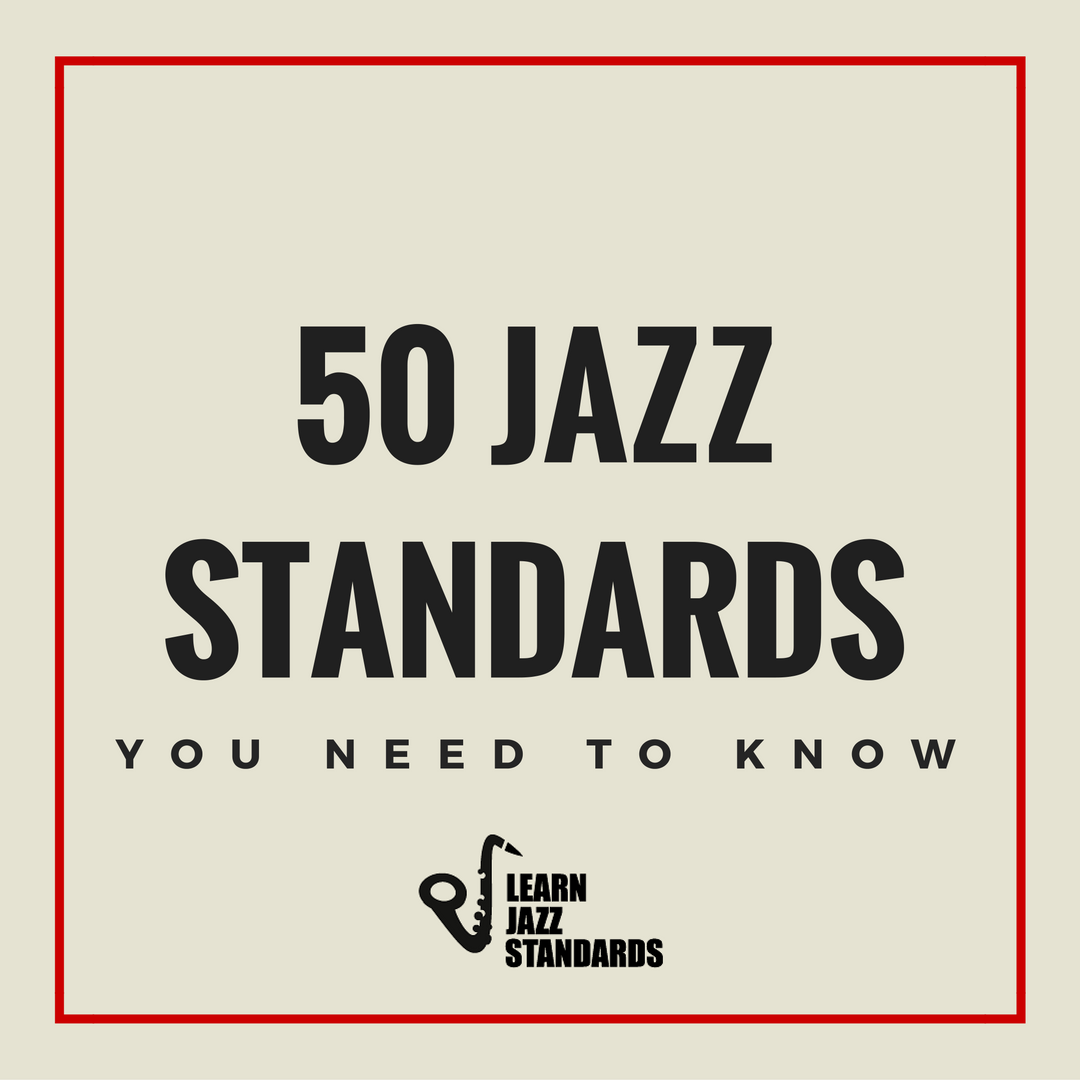 There are hundreds and even thousands of jazz standards to learn. Playing jazz requires a reasonable amount of repertoire ready to be played at a moment's notice (no pun intended).  It can be overwhelming!
We get emails from time to time from musicians asking for advice on which standards to learn.  There are so many standards it can be hard to know where to start and which ones are the most important.  It's important to know as many standards as possible. Not only will this help you out during a jam session or gig, it will strengthen your harmonic knowledge and improvisation skills.  However, it's impossible to know them all and indeed some are more important to know than others.
Every city or region tends to have a different set of common tunes that jazz musicians will call.  One cities list may differ slightly from the other, or even different circles of musicians will have different lists. It's important to get involved in your local jazz scene and find out what other musicians in your area like to play. But there are certain tunes that I would consider the standards among standards; the songs that every jazz musician needs to know and will likely be called in any jazz scene you are a part of.
Below is a list of 50 jazz standards you need to know. If you are a beginner and looking for a place to start, this is your list! Make it a goal to learn every tune in here and you will have an excellent foundation to build off of. If you are an experienced player, make sure you know all of these tunes. I guarantee that these will get called on you at some point.
If you don't know one of these tunes, take advantage of everything Learn Jazz Standards has to offer! We have spent years and countless hours researching these tunes, creating chord charts and play-alongs, and building up resources to help you learn these important songs.  To learn these songs and learn more about them, click on them! If you already know all of these songs, your journey is not over. Visit our index to learn more!
By the way, if you need help practicing jazz standards and other jazz stuff, be sure to get our FREE eBook "A Jazz Guide to Practicing".
50 Jazz Standards Every Jazz Musician Needs To Know:
Want to practice these? Check out the play-along album: