Welcome to episode 51 of the LJS Podcast where today we are talking about everything you need to know about jazz jam sessions. Learn why they are important, how to be prepared, and how to network. Listen in!
Listen to episode 51
[vc_cta h2="Enjoy listening to this podcast?" h4="If you get value from the LJS Podcast, help us out by leaving a rating and review on iTunes or your favorite podcast service. Thanks for your help!" shape="square" add_button="bottom" btn_title="Rate and Review on iTunes" btn_style="outline" btn_shape="square" btn_color="primary" btn_size="lg" btn_i_icon_fontawesome="fa fa-credit-card-alt" btn_add_icon="true" btn_link="url:https%3A%2F%2Fitunes.apple.com%2Fus%2Fpodcast%2Flearn-jazz-standards%2Fid1094870430%3Fmt%3D2%26ls%3D1|||" el_class="podcast_call"][/vc_cta]
In this episode
Ask LJS: A listener asks what other musicians look for in jazz drummers and what they dislike.

Why jazz jam sessions are important.

2 kinds of jam sessions.

How to be prepared for a jazz jam.

Good jam session etiquette.

How to network at a jam session.

What if there are no jam sessions in your city?

What if you don't feel you are "good enough" to attend a jam session.
Subscribe and Leave a Rating and Review!
Listen to episode 50: How to Become an Expert Jazz Comper
Mentioned in the show
30 Days to Better Jazz Playing eCourse
A 30-day audio eCourse that walks you through focused, goal-oriented practicing, where you will be working on things that actually improve your jazz playing.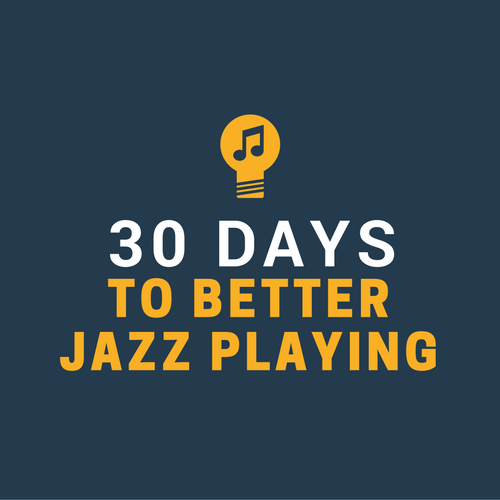 Have anything else to add to today's topic? Leave us a comment below.