Welcome to episode 50 of the LJS Podcast where today we are talking about being a jazz accompanist and how to comp like a pro. No matter what instrument you play, this is an important topic. Special guest, jazz pianist Keelan Dimick, gives us some of his best tips and advice. Listen in!
Listen to episode 50
[vc_cta h2="Enjoy listening to this podcast?" h4="If you get value from the LJS Podcast, help us out by leaving a rating and review on iTunes or your favorite podcast service. Thanks for your help!" shape="square" add_button="bottom" btn_title="Rate and Review on iTunes" btn_style="outline" btn_shape="square" btn_color="primary" btn_size="lg" btn_i_icon_fontawesome="fa fa-credit-card-alt" btn_add_icon="true" btn_link="url:https%3A%2F%2Fitunes.apple.com%2Fus%2Fpodcast%2Flearn-jazz-standards%2Fid1094870430%3Fmt%3D2%26ls%3D1|||" el_class="podcast_call"][/vc_cta]
In this episode
Ask LJS: a listener asks a question about the importance of studying the styles of different jazz musicians, and whether he needs to start with earlier styles of jazz or not.

What it means to be an accompanist.

How to decide when to play sparsely or busier.

The importance of having a chordal vocabulary.

The importance of trusting your ears.

Creating melodic movement with your comping.

Comping as a rhythm section instrument and a horn player.
Subscribe and Leave a Rating and Review!
Listen to episode 49: 3 Ways Practicing in all 12 Key Will Make You a Better Jazz Musician
Mentioned in the show
30 Days to Better Jazz Playing eCourse
A 30-day audio eCourse that walks you through focused, goal-oriented practicing, where you will be working on things that actually improve your jazz playing.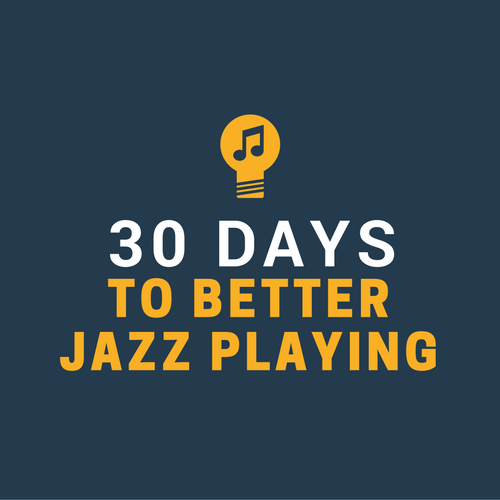 Have anything else to add to today's topic? Leave us a comment below.