Welcome to episode 47 of the LJS Podcast where today we are talking about 3 ways to develop an original sound on your instrument. As jazz musicians, we spend a lot of time studying the great jazz musicians that came before us. This is important! But we also want to be developing a sound that is original to us. Find out how. Listen in!
Listen to episode 43
In this episode
Spread out your influences. Don't get trapped by listening to only a few musicians. Diversify your listening. Listen to other styles of music as well.

Steal what you like. Mimic the musicians that you really like, and pick out the things that you enjoy.

Identify your strengths and capitalize. Record yourself and identify the things you like. Realize the things you are already musically good at and figure out how to use those things to your advantage.

Suggested reading: The Most Underrated Way to Improve Your Jazz Playing.
Listen to episode 46: How to Make Extra Money From a Jazz Side Hustle.
Mentioned in the show
30 Days to Better Jazz Playing eCourse
A 30-day audio eCourse that walks you through focused, goal-oriented practicing, where you will be working on things that actually improve your jazz playing.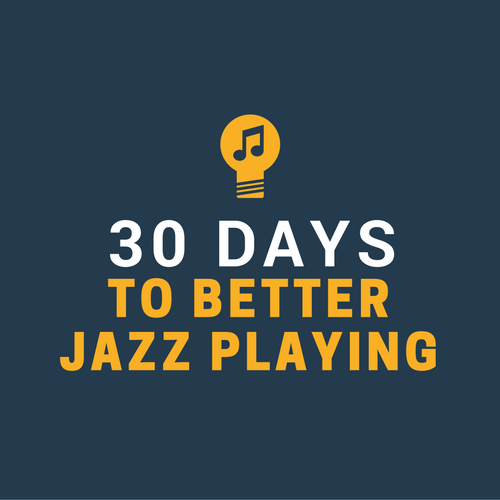 How do you work on developing your own sound? Leave us a comment below.