Welcome to episode 46 of the LJS Podcast where today we are talking about how to make extra money from a jazz side hustle. A side hustle is any small business you do on the side from your full-time job that helps you make additional income. If you love jazz and have a passion for it, why not convert some of that to some pocket cash! Find out how. Listen in!
Listen to episode 46
Enjoy listening to this podcast?
If you get value from the LJS Podcast, help us out by leaving a rating and review on iTunes or your favorite podcast service. Thanks for your help!
In this episode
What is a side hustle?
Switching your mentality from hobbyist to side hustle. Think like a business person by looking for opportunities and being an entrepreneur.
Main revenue stream categories: Live performance and education.
Why starting a jazz side hustle is good for your jazz playing even outside of making money.
Listen to episode 45: Should I Go to College For Jazz?
Mentioned in the show
30 Days to Better Jazz Playing eCourse
A 30-day audio eCourse that walks you through focused, goal-oriented practicing, where you will be working on things that actually improve your jazz playing.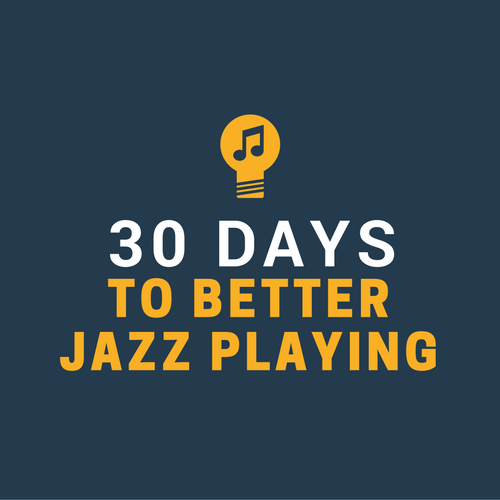 Do you have a jazz side hustle? Leave us a comment below.