Okay, so you want to know how to get into jazz but don't know where to start. That's okay—this post will help you break through and dive deep into the jazz world!
Learning jazz, playing jazz, and listening to jazz music is a very rewarding experience. Once you get your foot in the door, you'll realize just how large, diverse, and multinational jazz music has become in the 100 or so years since it took off with recorded jazz way back in the late 1910s (we see you, Original Dixieland Jass Band.)
You might be a jazz beginner or have been studying it for a while already. Perhaps you are completely new to jazz music and are looking for advice on how to start your jazz journey. Regardless of how you found your way here, you're here!
This 5-step guide will help introduce you to the jazz essentials—we'll cover
The greatest jazz albums, including the best jazz albums, tunes, and solos for learning the jazz language

The most influential jazz eras over the last century

key individual players and important jazz groups you need to check out

Plus, tips for finding other jazz players to network and play with and the importance of finding a great teacher.
Learn Jazz Standards has made it easy to get into jazz. If you are serious about improving your jazz chops, musical knowledge, tune repertoire, and instrument proficiency, then you have to check out our Inner Circle.
The Inner Circle offers members a structured, proven approach to accelerating their jazz playing and instrument proficiency. With over 100 courses, personalized instruction, and a dedicated community of jazz lovers, the Inner Circle is the place to be if you seriously want to make progress.
Come check out what the Inner Circle is all about.
Table of Contents
First Things First: Ignore The Jazz Gate Keepers
Ignore the jazz gatekeepers.
Jazz music is a rich, innovative style of music that was born in the United States in the early 20th century and now resides all over the world. As an art form and a music style, jazz is open to anyone and everyone who enjoys playing music.
For many non-jazz musicians, jazz music seems inaccessible—just as inaccessible to the average musician as classical music might be. This is partly because learning how to play jazz proficiently requires a lot of time, dedication, and desire. You have to want it to make progress.
However, another reason jazz might seem inaccessible is that bad actors try to exclude and discourage young and beginner musicians from trying. These bad actors push people away from learning and inevitably squash any initial excitement they may have had.
Don't listen to these people, listen to jazz. (This takes us to the first step of our guide.)
Step #1: Listen to a Bunch of Jazz Music
By far, the most important thing to take away from this beginner's guide is to listen to a bunch of jazz music. Though it seems obvious, there is a really good reason—
Jazz is a language.
Learning a language has many important aspects, but listening is at the top of the list. You need to be immersed in jazz music to truly get it. Your output is directly related to your input. You need to feed your ears with all the greats throughout the history of jazz to gain a deeper understanding of it.
Who should I listen to, you ask?
Some of those jazz history videos in the previous section should help, but here's a short list to get you started, in no particular order:
Louis Armstrong: Trumpet, Cornet, and Vocals

Miles Davis: Trumpet

John Coltrane: Tenor and Soprano Saxophone

Cannonball Adderley: Alto Saxophone

Charlie Parker: Alto Saxophone

Sonny Rollins: Tenor Saxophone

Thelonious Monk: Piano

Charles Mingus: Double Bass and Piano

Duke Ellington: Piano and Composer

Count Basie: Piano and Bandleader

Max Roach: Drums

Charlie Christian: Electric Guitar

Wes Montgomery: Guitar

Lester Young: Tenor Saxophone

Coleman Hawkins: Tenor Saxophone

Wynton Kelly: Piano

Bud Powell: Piano

Dizzy Gillespie: Trumpet and Composer

Freddie Hubbard: Trumpet

Lee Morgan: Trumpet

Philly Joe Jones: Drums

Bill Evans: Piano

Jim Hall: Guitar

Herbie Hancock: Piano and Keyboards

Paul Chambers: Double Bass

Dexter Gordon: Tenor Saxophone

Ornette Coleman: Alto Saxophone, Trumpet, and Violin

Ray Brown: Double Bass

Red Garland: Piano

Stan Getz: Tenor Saxophone

Kenny Barron: Piano

Tony Williams: Drums

Elvin Jones: Drums

McCoy Tyner: Piano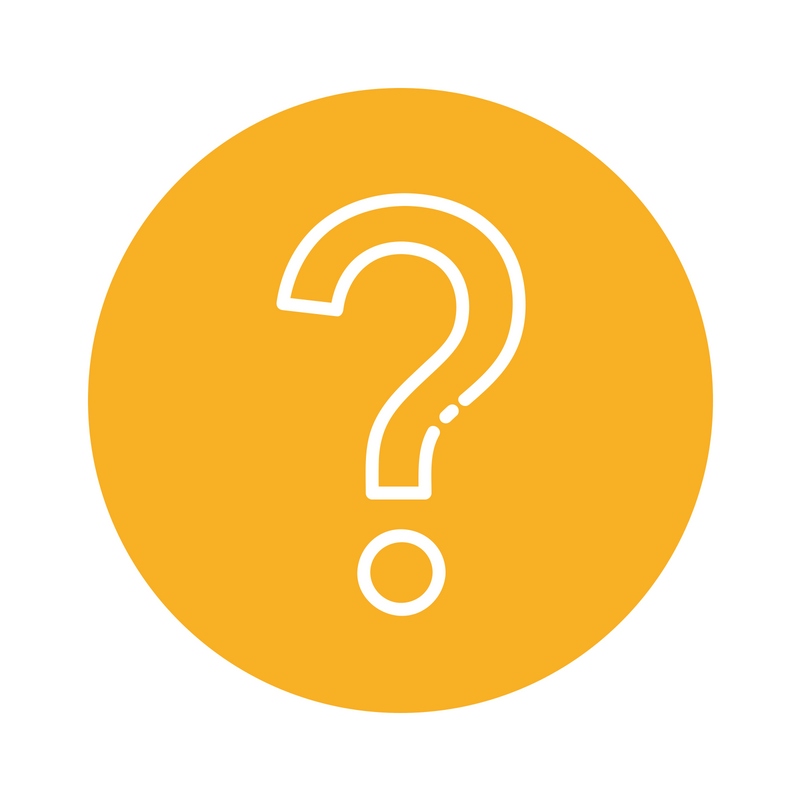 Pro Tip #1: Ask "Who's in the band?"
Start by really digging deep into one famous jazz supergroup. Miles Davis led a few iconic jazz supergroups throughout his long career and had some major greats pass through his various bands.
Though he released many great albums, his most popular album was "Kind of Blue." Use "Kind of Blue" as the center of your jazz web, and check out all the players that album features.
You'll discover one of the pianists is Wynton Kelly, which will lead you to more albums he has played on. You'll discover John Coltrane and Cannonball Adderley, who had massive impacts on jazz.
The more jazz you listen to, the more you will discover!
Pro Tip #2: Learn some jazz history
Jazz has a rich history of different styles and periods. From the big band era to modern jazz, learning how the jazz world developed is useful. Here is a general overview:
Early Jazz:
Originating from diverse influences, such as blues and ragtime, early jazz laid the foundation for this evolving musical genre. Notable musicians include pianist Jelly Roll Morton and groups like the Original Dixieland Jazz Band, credited with the first-ever jazz recording in 1917.
As the jazz scene flourished in New Orleans, it gave rise to many influential figures who would leave their mark on the genre. Recommended albums for exploring early jazz include—
Jelly Roll Morton – The Complete Library of Congress Recordings

Original Dixieland Jazz Band – The First Jazz Recordings, 1917-1921
Hot Jazz
As a highly energetic and early jazz style, hot jazz was characterized by collective improvisation and a lively atmosphere. Louis Armstrong played a pivotal role in this era, with his innovative trumpet playing and distinctive singing voice laying the groundwork for the future development of jazz.
Albums to check out—
Louis Armstrong – Hot Fives & Hot Sevens

Louis Armstrong – Satch Plays Fats

Bix Beiderbecke – The Best of Bix Beiderbecke

King Oliver – King Oliver's Creole Jazz Band: The Complete Set

Sidney Bechet – The Best of Sidney Bechet
Swing Era
Characterized by the dance music of the 1930s, jazz briefly became popular during this era, showcasing legendary band leaders like Count Basie, Duke Ellington, and Benny Goodman. This was the era of jazz big bands where big band music dominated the charts.
Albums to check out—
Count Basie – The Complete Atomic Basie

Duke Ellington – Ellington at Newport

Benny Goodman – The Famous 1938 Carnegie Hall Jazz Concert

Glenn Miller – The Essential Glenn Miller
Bebop Era
This bebop era was partly a revolt against the restrictions of the swing era and big-band jazz. Artists like Charlie Parker and Dizzy Gillespie turned popular dance music into art music. The Bebop Era pushed jazz in a more virtuosic direction, with speed, angular melodies, and harmonic exploration.
Albums to check out—
Charlie Parker – Yardbird Suite: The Ultimate Charlie Parker Collection

Dizzy Gillespie – The Complete RCA Victor Recordings

Thelonious Monk – Genius of Modern Music

Bud Powell – The Amazing Bud Powell
Hard Bop and Cool Jazz:
The Hard Bop movement, led by musicians like Art Blakey, developed Bebop with a harder, grittier East Coast feel. On the other side of the US, artists like Dave Brubeck and Paul Desmond adopted a lighter, "Cool" West Coast approach.
Albums to check out—
Art Blakey & The Jazz Messengers – Moanin'

Dave Brubeck – Time Out

Horace Silver – Song for My Father

Miles Davis – Birth of the Cool

Chet Baker – Chet Baker Sings
Fusion:
Musicians like Miles Davis, Jaco Pastorius, and John Scofield sought to fuse jazz with other genres like rock, funk, and world music. This, coupled with an explosion of new electronic instruments and digital processing, led to jazz fusion.
Albums to check out—
Return to Forever – Light as a Feather

Jaco Pastorius – Jaco Pastorius

John Scofield – Electric Outlet

Weather Report – Heavy Weather

Herbie Hancock – Head Hunters
Modern Jazz:
This is where we are today. Modern jazz artists like Kurt Rosenwinkel, Robert Glasper, and Chris Potter continue shaping how jazz evolves.
Albums to check out—
Kurt Rosenwinkel – The Next Step

Robert Glasper – Black Radio

Chris Potter – Circuits

Brad Mehldau – The Art of the Trio

Esperanza Spalding – Emily's D+Evolution
Step #2: Start Learning Jazz Standards
Obviously, if you want to learn how to play jazz, you need to know some repertoire.
Jazz standards are the common vehicles that jazz musicians use to improvise.
These songs should be the building blocks for your jazz playing. You need to know the common repertoire to communicate with other jazz musicians in a live setting.
Learning jazz standards will help you discover important chord progressions, such as the ii-V-I. These chord progressions are the harmonic building blocks of jazz, and memorizing them will help you become a stronger improviser.
Learn Jazz Standards has a lot of resources for learning jazz standards. You can find hundreds of jazz standards in our index of jazz standards.
Now, at this point, you might be thinking:
But there are hundreds, even thousands, of jazz standards! Which ones should I start with?
Great question! We have two lists that are great for pointing out which jazz standards to learn.
But if you want to simplify things, check out these three jazz standards.
Step #3: Start Learning Jazz Language
As I said before, jazz is a language. So to start speaking the language, we need to learn how to talk.
The best way to do this is to go straight to the jazz greats themselves.
I highly suggest learning licks (small musical phrases) by ear and the entire solos of jazz greats.
If you want to learn how to do this, I highly suggest using my LIST Method. This is not only great for learning jazz standards, as it suggests, but also for learning solos. Check out the video.
If you want an awesome yet easy jazz solo to learn, try Miles Davis' solo on Freddie Freeloader.
In addition to learning solos by ear, it is also wise to read jazz solos. Reading solos from sheet music can help you better analyze what you are playing and visualize how a solo is developed.
Pro Tip #3: Learn basic jazz theory
A common myth about jazz is that you need to know a ton of music theory. Not true!
While learning jazz standards and language, you will naturally start learning theory as you go. But it can be extremely helpful to get the basics down.
Know your basic scales.

You don't need to know every scale under the sun, but knowing some "pitch collections" can help you discover note choices to work with.

Here are 16 to learn.

Understand how to construct 7th chords.

It is important to understand how to build chords, especially the

different kinds of 7th chords and their extensions

.

Understand basic jazz chord progressions.

Understanding diatonic harmony is really helpful. In jazz, you see the same chord progressions come up time and time again.

Here are

nine that are really common.
Here's a video where I go a bit deeper into some of these jazz theory basics:
Step #4: Start Finding Other Jazz Musicians To Play With
Ultimately, jazz is not meant to be played in the practice room, and ultimately the most impactful musical growth you'll have will come from playing with others.
So try to find some like-minded musicians to play with.
I know this is not possible for everyone, but if you have a friend on roughly the same level as you, it would be great to get together regularly to practice songs.
Finding jazz musicians that are better than you to play with is also important.
These musicians will challenge you and push you to higher levels of playing. You want to be surrounding yourself with great musicians.
Jam sessions are great for getting out and playing with other musicians.
First, try being a fly on the wall at your local jam to see what jazz standards everyone calls and what the vibe is. Then go and learn those jazz standards.
When you're feeling good and ready, show up and start playing! This is where some serious growth can happen.
Here's a video that goes over some best practices for jam sessions and gigs:
Step #5: Find a Mentor/Teacher To Study With
Having a teacher to guide me down the right path was priceless. I occasionally go in for little "doctor checkups" with some of my favorite musicians.
But having someone who, at the very least, will give you things to work on is essential to your jazz success. You need to have someone who can help you, push you, and feed you with the information you need.
And with that being said, here are some next steps you can take:
Next Steps: Join The Learn Jazz Standards Inner Circle
You don't have to do this all on your own. In fact, finding a jazz network should be a top priority. Luckily we have one of the best and most dedicated jazz communities out there. If you want one hub to:
Learn jazz theory

Learn jazz standards

Get better at improvisation

Master your instrument

Learn from professional jazz musicians

Network with jazz players who love jazz as much as you do
Then you should join the Inner Circle and find out what we're all about… (it's jazz).