Okay, so you want to learn how to play jazz but you just don't know where to start.
That's perfectly understandable! There is so much information out there, it can be overwhelming.
In fact, jazz can be a very overwhelming style of music to learn. There is a great deal of musical knowledge and skill involved to play it.
But don't let this stop you! It doesn't have to be overwhelming. I hear from a lot of people like you, who want to study jazz but just need some help in the right direction.
That's why I'm laying out this Beginner's Guide to Playing Jazz for you.
In this guide, I'm going to walk you through some essentials to starting your jazz journey.
Even if you've started studying jazz already, this guide can serve as a great checklist for you. The goal is to provide you with all of the resources you need to get going!
Let's get started!
Step #1: Listen to a lot of jazz
If there is one thing you take away from this Beginners guide, take away this.
In order to understand this music, you need to be listening to a lot of jazz.
Now that may seem obvious, but it really is the most important thing.
Jazz is a language.
There are many important aspects to learning a language, but listening is at the top of the list. You need to be immersed in jazz music in order to truly get it.
Who should I listen to, you ask? 
Some of those jazz history videos in the previous section should help, but here's a short list just to get you started, in no particular order:
Louis Armstrong    Miles Davis   John Coltrane   Cannonball Adderly   Charlie Parker  
Sonny Rollins    Thelonious Monk   Charles Mingus   Duke Ellington   Count Basie    Max Roach
Charlie Christian    Wes Montgomery   Lester Young    Coleman Hawkins   Wynton Kelley  
Bud Powell   Dizzy Gillespie    Freddie Hubbard    Lee Morgan    Philly Joe Jones    Bill Evans  
Jim Hall   Herbie Hancock    Paul Chambers    Dexter Gordon    Ornette Coleman   Ray Brown
Red Garland    Stan Getz   Kenny Baron   Tony Williams   Elvin Jones   McCoy Tyner
Pro Tip #1: Ask "Who's in the band?"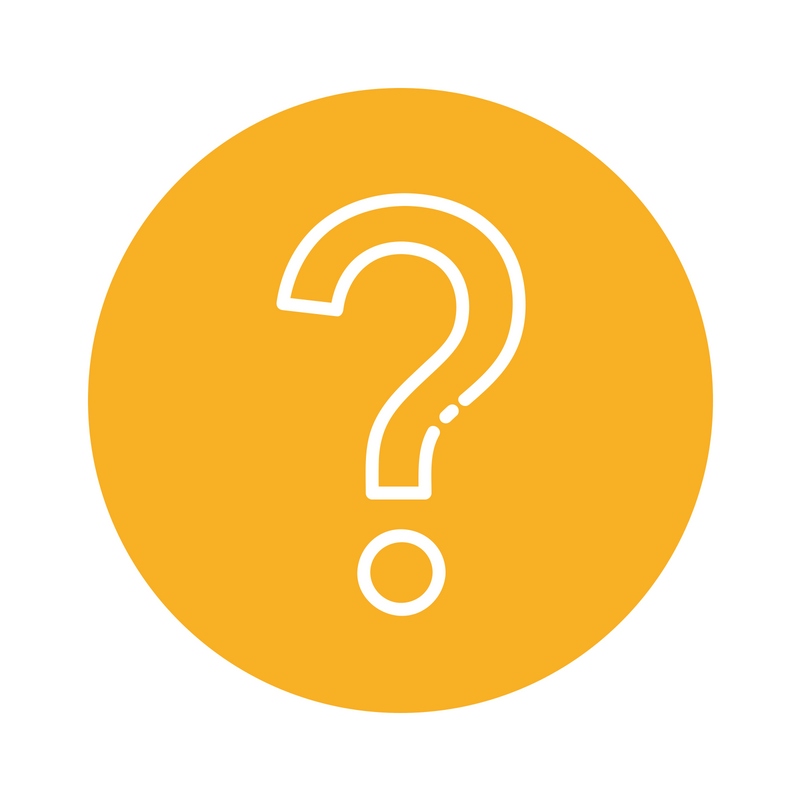 Start by discovering one. For example, Miles Davis. One of his most famous records is "Kind of Blue." Listen to the album and then figure out who the other musicians are.
You'll discover one of the pianists is Wynton Kelly, which will lead you to more albums he has played on. You'll discover John Coltrane and Cannonball Adderley who both had massive impacts on jazz.
The more jazz you listen to the more you will discover!
Pro Tip #2: Learn some jazz history
Jazz has a rich history of different styles and periods.
Early Jazz: You'll discover that early jazz came out of a multitude of influences like the blues and ragtime. That may lead you to discover someone like pianist Jelly Roll Morton.
You'll also quickly learn that Louis Armstrong was a massive innovator and pioneer of jazz.
Swing Era: You'll discover that the dance music of the 1930's was one of the only times that jazz was popular music. You'll find band leaders like Count Basie, Duke Ellington, and Benny Goodman.
Bebop Era: You'll discover that this was the time where innovators like Charlie Parker and Dizzy Gillespie took jazz into a more virtuostic direction, where speed, angular melodies, and harmonic expansion became the cornerstone of jazz music.
Hard Bop and Cool Bop: You'll see that musicians such as Art Blakey continued and developed Bebop with a swinging, gritty East Coast feel, while musicians like Dave Brubeck and Paul Desmond took a lighter, more "Cool" West Coast approach.
Fusion: You'll see how Miles Davis adapted to the advent of electronic instruments and musicians like Jaco Pastorius, John Scofield and others emerged onto the scene.
Modern Jazz: From Kurt Rosenwinkel, Robert Glasper, Chris Potter, and many others, you'll see how jazz music has diversified and the story is still being told.
Step #2: Start learning jazz standards
Now obviously if you want to learn how to play jazz, you need to learn some repertoire.
Jazz standards are the common vehicles that jazz musicians use to improvise.
These songs should be the building blocks for your jazz playing. In order to communicate with other jazz musicians you need to know the common repertoire.
Learning jazz standards will help you discover important chord progressions in jazz that you will need to learn how to improvise over, such as a ii-V-I.
Learn Jazz Standards has a lot of resources for learning jazz standards. You can find hundreds of jazz standards in our index of jazz standards.
Now, at this point you might be thinking:
But there are hundreds, even thousands of jazz standards! Which ones should I start with?
Great question! There are two lists we have that are great for pointing out which jazz standards to learn.
Check out 20 Jazz Standards for Beginners if you are looking for some jazz standards that are fairly easy to learn and also important to know.
Check out 50 Jazz Standards You Need to Know for a list of jazz standards that are important to know, and ultimately you will want to learn all of them.
But if you want to make things even simpler, check out these 3 jazz standards I recommend in this video.
Step #3: Start learning jazz language
As I said before, jazz is a language. So in order to start speaking the language we need to learn how to talk.
The best way to do this is to go straight to the jazz greats themselves.
I highly suggest learning licks (small musical phrases) by ear and also learning entire solos of jazz greats by ear.
If you want to start learning how to do this, I highly suggest using my LIST Method. Check out this video. This is not only great for learning jazz standards as it suggests, but it goes for learning solos as well.
Now if you are wondering what an easy and good jazz solo to start with would be, try Miles Davis' solo on Freddie Freeloader.
It is also wise to listen to and read jazz solos. Reading solos from sheet music can help you analyze what you are playing better, and visualize how a solo is developed.
This is an essential part of my Jazz Blues Accelerator program, where we work on etudes specifically composed to cover different aspects of jazz blues language.
Pro Tip #3: Learn Basic Jazz Theory
A common myth about jazz is that you need to know a ton of music theory. Not true!
While learning jazz standards and jazz language you will naturally start learning theory as you go. But it can be extremely helpful to get the basics down.
Know your basic scales. You don't need to know every scale under the sun, but knowing some "pitch collections" can help you discover note choices to work with. Here are 16 to learn.
Understand how to construct 7th chords. It's important to understand how to build chords, and especially the different kinds of 7th chords and their extensions.
Understand basic jazz chord progressions. Understanding diatonic harmony is really helpful. In jazz you see the same chord progressions come up time and time again. Here are 9 that are really common.
Here's a video where I go a bit deeper into some of these jazz theory basics:
I would also highly recommend checking out my basic jazz theory eBook and Companion Course Zero to Improv. Over 1,000+ musicians have purchased this book, and for good reason.
It will help you get the basics down and show you how to immediately start applying it to your jazz improvisation.
Step #4: Start finding other jazz musicians to play with
Ultimately, jazz is not meant to be played in the practice room, and ultimately the most impacting musical growth you will have will come from playing with others.
So try to find some like-minded musicians to play with.
I know this is not possible for everyone, but if you have a friend that is on roughly the same level as you, it would be a great idea to get together regularly to practice songs.
It is also important to find jazz musicians that are better than you to play with.
These musicians will challenge you and push you to higher levels of playing. You want to be surrounding yourself with great musicians.
Jam sessions are a great way to start getting out there and playing with other musicians.
First try being a fly on the wall at your local jam to see what jazz standards everyone is calling and what the vibe is. Then go and learn those jazz standards.
When you're feeling good and ready, show up and start playing! This is where some serious growth can happen.
Here's a video that goes over some best practices for jam sessions and gigs:
Step #5: Find a mentor/teacher to study with
For me having a teacher to really guide me down the right path was priceless. I still go in for little "doctor checkups" with some of my favorite musicians from time to time.
But having someone who at the very least will give you things to work on is essential to your jazz success. You need to have someone who can help you, push you, and feed you with the information you need.
And with that being said, here are some next steps you can take:
Next Steps:
Get basic jazz theory down: For this I'd highly recommend my eBook and Companion Course Zero to Improv.
Start mastering jazz blues: the blues is a great way to get started with learning jazz language and it will give you an unfair advantage with all of the rest of jazz improv. Sign up for my free masterclass "Boost Your Jazz Blues" to get help with that.
Start studying jazz standards: If you feel like you have some theory knowledge and are prepared to do some more deep dive studies on specific jazz standards, check out my Jazz Standards Playbooks Vol. 1 and Vol. 2.
Start a full-on jazz practice program: If you are really ready to dive in deep and take on a comprehensive, full-fledged jazz practice program, check out my flagship course 30 Steps to Better Jazz Playing.
I trust this beginner's guide to playing jazz has set you up on the right foot and will get you heading down the right path!
Remember to listen, and take action!