Welcome to episode 40 of the LJS Podcast where today we are talking about an important jazz improvisation technique called enclosure, and how to use it. This a great technique to help you conceptualize jazz language. Listen in!
Listen to episode 40
In this episode:
Example 1

Example 2

Example 3

Example 4

Example 5

Example 6

Further application:
12 Bar Blues Enclosure Exercise
Listen to episode 39: A Jazz Master You've Probably Never Heard of Before
Mentioned in the show
30 Days to Better Jazz Playing eCourse
A 30-day audio eCourse that walks you through focused, goal-oriented practicing, where you will be working on things that actually improve your jazz playing.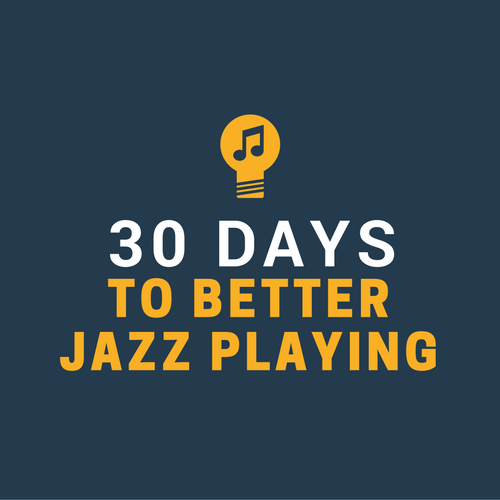 What do you think? Leave us a comment below.