Welcome to episode 43 of the LJS Podcast where today we are asking the question: why do we play jazz? It's the start of the year 2017, and it's always good to center ourselves and remind ourselves why we play the music we do. Podcast host Brent Vaartstra tells the story of his jazz journey. Listen in!
Listen to episode 43
[vc_cta h2="Enjoy listening to this podcast?" h4="If you get value from the LJS Podcast, help us out by leaving a rating and review on iTunes or your favorite podcast service. Thanks for your help!" shape="square" add_button="bottom" btn_title="Rate and Review on iTunes" btn_style="outline" btn_shape="square" btn_color="primary" btn_size="lg" btn_i_icon_fontawesome="fa fa-credit-card-alt" btn_add_icon="true" btn_link="url:https%3A%2F%2Fitunes.apple.com%2Fus%2Fpodcast%2Flearn-jazz-standards%2Fid1094870430%3Fmt%3D2%26ls%3D1|||" el_class="podcast_call"][/vc_cta]
In this episode
Brent's jazz journey story.

Why Brent plays jazz.

Brent's 2017 Jazz New Year's Resolutions.
Subscribe and Leave a Rating and Review!
Listen to episode 42: How to Keep Your Jazz New Year's Resolutions
Mentioned in the show
30 Days to Better Jazz Playing eCourse
A 30-day audio eCourse that walks you through focused, goal-oriented practicing, where you will be working on things that actually improve your jazz playing.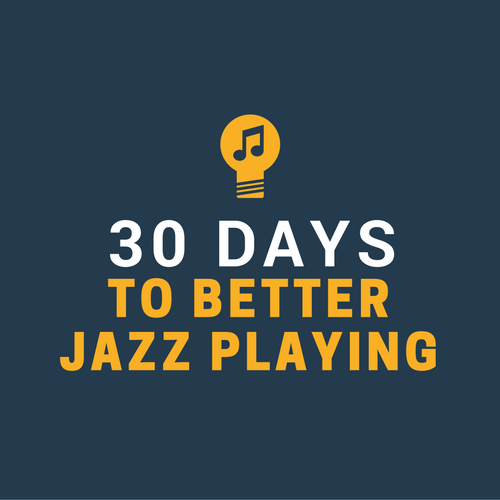 Why do you play jazz? Leave us a comment below.