Welcome to episode 42 of the LJS Podcast where today we are talking about how to keep your jazz new years resolutions. 2017 is upon us, and like many others, we realize that we can treat it as a new chapter for our jazz playing. It's easy to make a resolution, but much harder to keep it. Find out how. Listen in!
Listen to episode 42
Enjoy listening to this podcast?
If you get value from the LJS Podcast, help us out by leaving a rating and review on iTunes or your favorite podcast service. Thanks for your help!
In this episode
Identify your resolution. What do you need to get better at in your jazz playing?
Be realistic with your resolution.
Create a plan to help you carry it out. You need long term goals, short term goals, and micro goals. Use this diagram to help you plan.
Momentum. Get the ball rolling. Don't wait to start.
Stay motivated. Follow the above steps (this will help). Get connected in the jazz community. Get inspired.
Listen to episode 41: How to Become a Better Jazz Musician Just By Listening
Mentioned in the show
30 Days to Better Jazz Playing eCourse
A 30-day audio eCourse that walks you through focused, goal-oriented practicing, where you will be working on things that actually improve your jazz playing.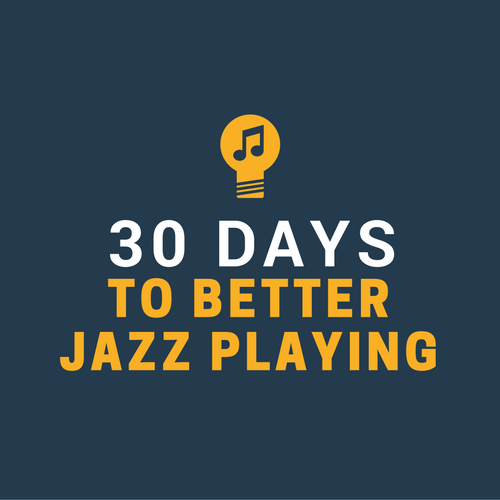 How do you keep your jazz new years resolutions? Leave us a comment below.