Welcome to episode 191 of the LJS Podcast where today I walk you through a chords analysis of the popular jazz standard All the Things You Are. This tune is packed full of valuable lessons that will help you understand other jazz standards better and ultimately improve your improvisation skills.
Listen to episode 191
I'm all about learning jazz standards that are packed full of lessons that will help us with exponentially more jazz standards as a result.
And one of those jazz standards that really do a lot for helping us understand jazz harmony and jazz language and ultimately jazz improv is All the Things You Are by Jerome Kern.
And while most of us are familiar with this jazz standard, understanding it and how the chords work is pivotal in my mind for becoming a great improviser over top of it.
So, that's what we are going to talk about in today's episode. We are going to do a chords analysis of the jazz standard All the Things You Are, dig in deep and see what we can learn from this tune.
In this episode:
1. Analysis of All the Things You Are
2. Accidental impromptu rambling about what's happening in the future with Learn Jazz Standards (forgive me)
Thanks for listening to this episode of the Learn Jazz Standards Podcast. If you aren't already, make sure you are subscribed on
iTunes
,
Google Podcasts
,
Spotify
, or wherever you listen to podcasts.
I look forward to having you join me in the next episode!
All The Things You Are Analysis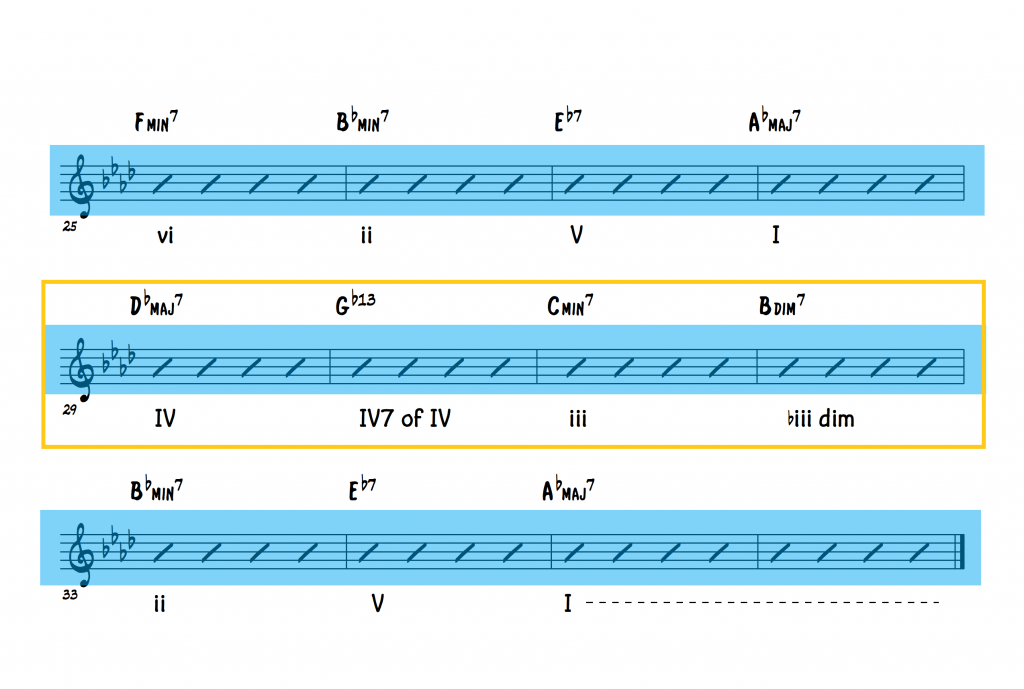 Important Links