Welcome to episode 57 of the LJS Podcast where today we are talking about how to turn around our mentalities about our music. Podcast host, Brent Vaartstra, tells us his story about how he stopped hating his jazz playing and started having fun again. If you find yourself constantly upset with your playing, this is for you.  Listen in!
Listen to episode 57
In this episode
Brent tells his story.

Stop comparing yourself to others. Focus on your personal record.

Play from where you are not from where you want to be. This means accepting where you are at on your musical journey all while working towards improvement.

Don't put all of your self-worth into music. You're worth so much more. Don't make this mistake.

Remember that if music stops being fun for you, it means you took a wrong turn somewhere. Step back and re-evaluate.
Listen to episode 57: 8 Reasons Why Jazz Musicians Should Shed Classical
Mentioned in the show
30 Days to Better Jazz Playing eCourse
A 30-day audio eCourse that walks you through focused, goal-oriented practicing, where you will be working on things that actually improve your jazz playing.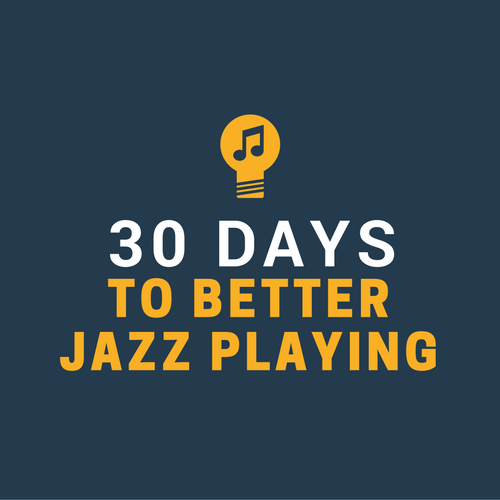 Have anything to add to today's show? Leave us a comment below.