Welcome to episode 37 of the LJS Podcast where today we are talking about how to tell stories with your jazz solos. If you think about it, some of the best solos out there tell captivating stories. Each phrase has a trajectory, and we want to learn how to do this. Listen in!
Listen to episode 37
In this episode
Phrasing. Are you playing in complete thoughts? Are your phrases fragmented? Do they run on?

Space. We need to use space in order to allow our phrases to have an impact.

Development. Do your ideas connect together? Does your solo have a trajectory? Is there a clear start, climax, and ending?

A simple exercise to help you work on development.
Listen to episode 36: 14 Jazz Practicing Ideas
Mentioned in the show
30 Days to Better Jazz Playing eCourse
A 30 day audio eCourse that walks you through focused, goal-oriented practicing, where you will be working on things that actually improve your jazz playing.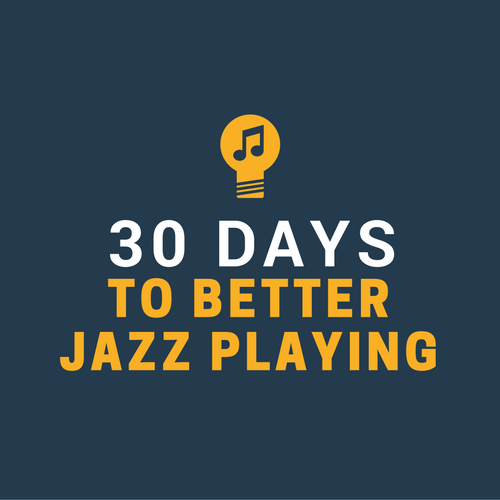 What do you think? Leave us a comment below.