Welcome to episode 36 of the LJS Podcast where today we are talking about 14 practicing ideas for jazz musicians. If you need some help with what you should be practicing as a jazz musician, or just need something new, this is a good episode for you. Listen in!
Listen to episode 36
In this episode
Work on scales.

Work on arpeggios.

Interval recognition.

Learn a jazz lick by ear.

Learn a jazz solo by ear.

Take a lick or phrase into all 12 keys.

Learn a jazz standard.

Take a jazz standard you know well into different keys.

Practice jazz etudes.

Compose your own jazz solo.

Write your own jazz lick.

Improvise over 1 chord.

Compose a contrafact.

Listen to jazz.
Listen to episode 35: How Mastering Tempo and Rhythm Can Transform Your Jazz Playing
Mentioned in the show
30 Days to Better Jazz Playing eCourse
A 30 day audio eCourse that walks you through focused, goal-oriented practicing, where you will be working on things that actually improve your jazz playing.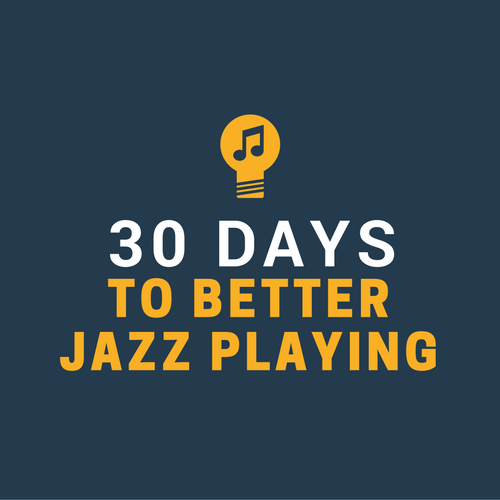 What do you think? Leave us a comment below.