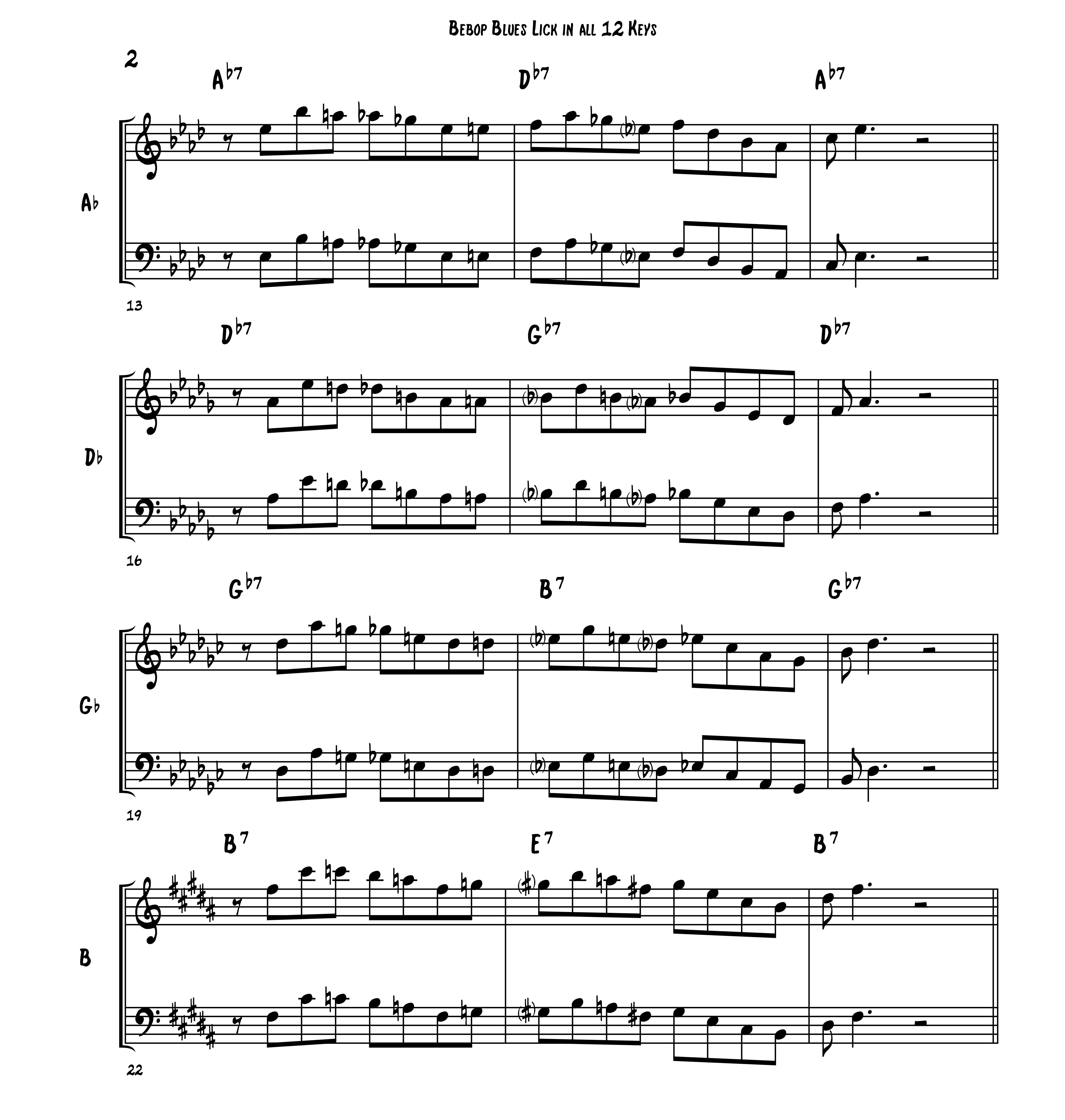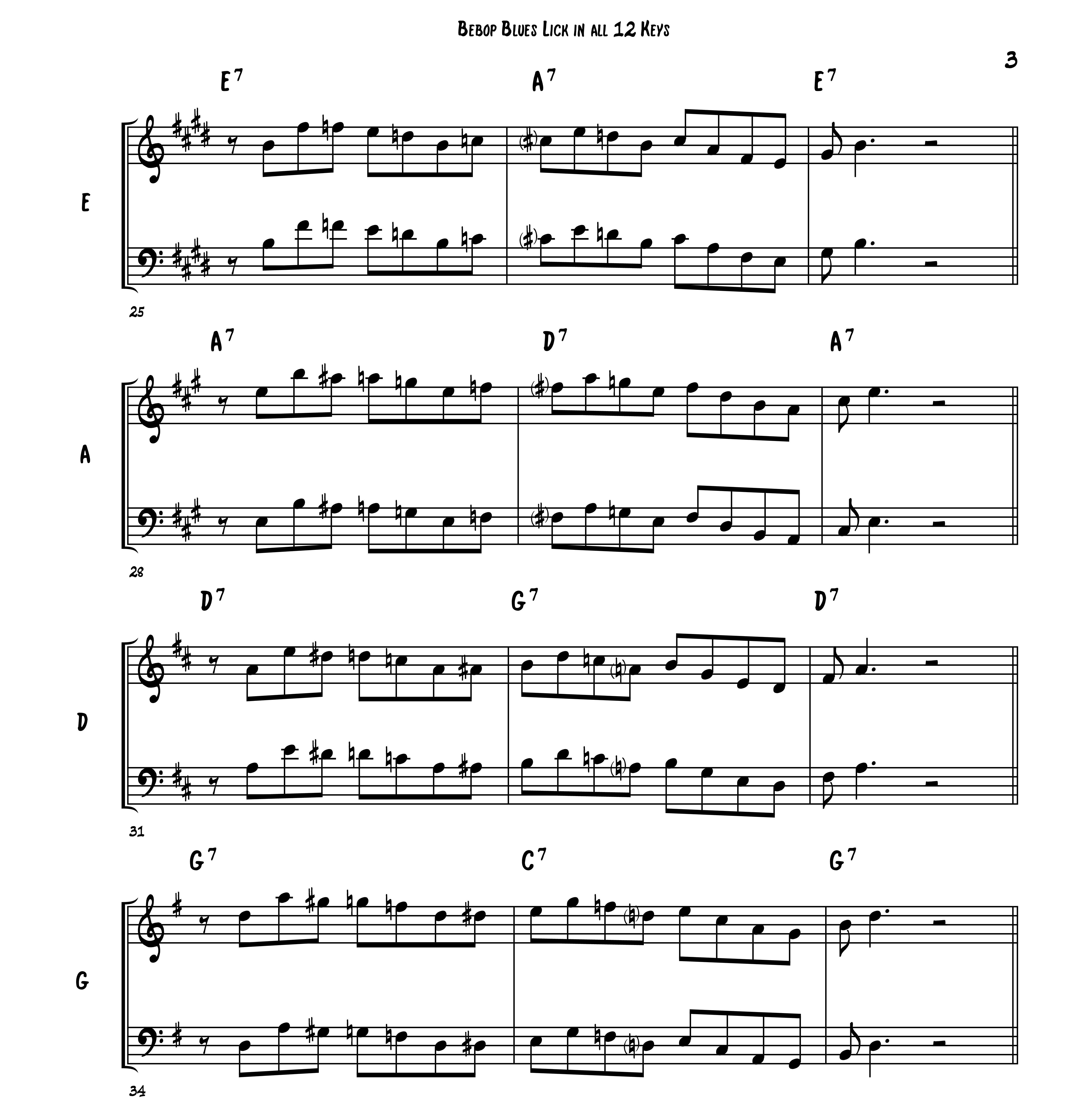 Practice this bebop blues lick in all 12 keys. As a jazz musician, it's important to have a good handle on the blues and know how to improvise over it well. This lick incorporates blues and bebop language together and helps you practice the I7-IV7 chord progression.
We often talk about the importance of practicing in all 12 keys. Practicing in all 12 keys (C-F-Bb-Eb-Ab-Db-Gb-B-E-A-D-G) can help you memorize and internalize jazz language. It can also help you break barriers on your instrument and help you navigate it better.
Make it a goal this week to practice this lick in a couple of different keys each day!
Download the pdf for the Bebop Blues Lick in all 12 Keys.