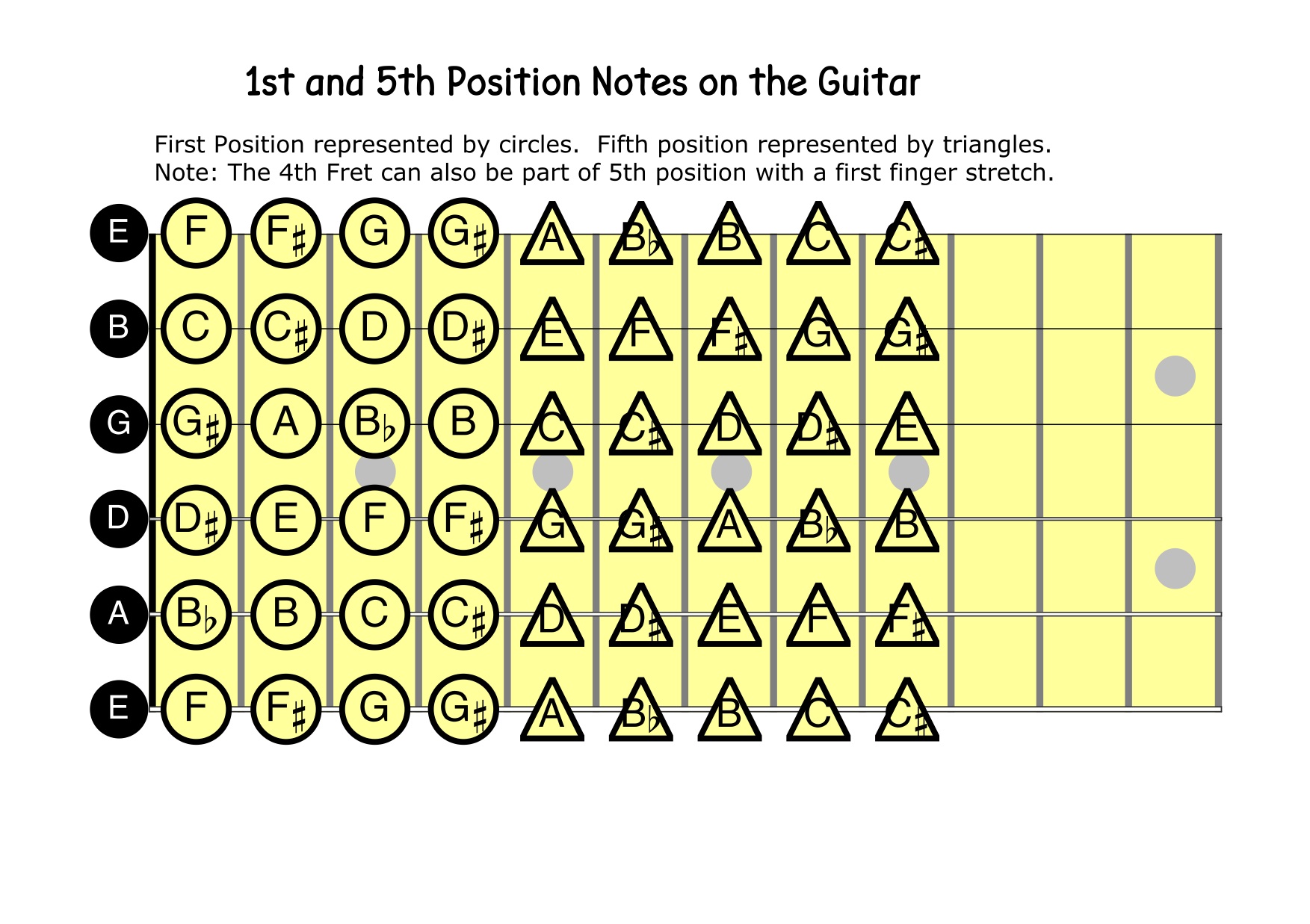 Reading music is an extremely important skill for musicians. Reading music is not always emphasized in guitar education. Maybe it's because there can be as many as 5 different places you can play a particular note on the fretboard, or because guitarists generally have to read chord symbols in jazz groups more often than they have to read standard notation. Or maybe it's because many guitar players simply want to be singer/songwriters who accompany themselves by playing chords. For whatever reason, reading music is often neglected by guitar players unless they play classical guitar. However, learning to read music can help you in many ways, and it's a skill that should be developed by every guitar player!
Here are a couple of helpful diagrams to help our guitarist friends out there improve their ability to read music!
Guitarists often learn to read in first position when they start, and later learn to read in 5th position after they are familiar with first position. These diagrams help you to learn the notes in these two important positions and to help you associate these notes with their places on the staff.
To practice reading, guitarists can always grab a guitar method book, but they can also practice reading clarinet or violin music, which is often more challenging! The clarinet even has the same lowest note as a guitar. The Low E is the lowest written note for both instruments.
You can also practice reading saxophone or trumpet jazz etudes!
1st and 5th Position Notation and Tab
Enjoy!