Welcome to episode 26 of the LJS Podcast where today we are introducing Jazz Challenge #1 of a 4 part series of jazz challenges. These challenges will be leading up to the release of our first eCourse 30 Days to Better Jazz Playing in October 2016. Today's challenge is to write your own contrafact. Listen in!
Listen to episode 26
Enjoy listening to this podcast?
If you get value from the LJS Podcast, help us out by leaving a rating and review on iTunes or your favorite podcast service. Thanks for your help!
In this episode
Introduction to 30 Days to Better Jazz Playing eCourse
What is a contrafact?
Examples of some popular contrafacts.
Why you should write a contrafact.
Brent's contrafact over It Could Happen to You.
The challenge: Write your own contrafact and post a video of you playing it in the comments below.
Listen to episode 25: 4 Fears Jazz Musicians Face (And How to Overcome Them)
Brent's Bebop Contrafact
Mentioned in the show
30 Days to Better Jazz Playing eCourse
A 30-day audio eCourse that walks you through focused, goal-oriented practicing, where you will be working on things that actually improve your jazz playing.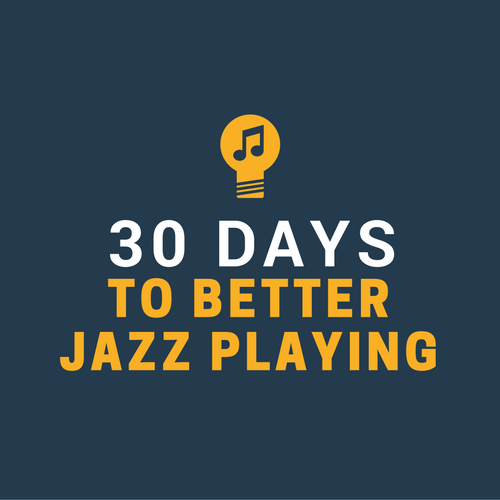 Leave a recording of you playing your contrafact in the comments section below!