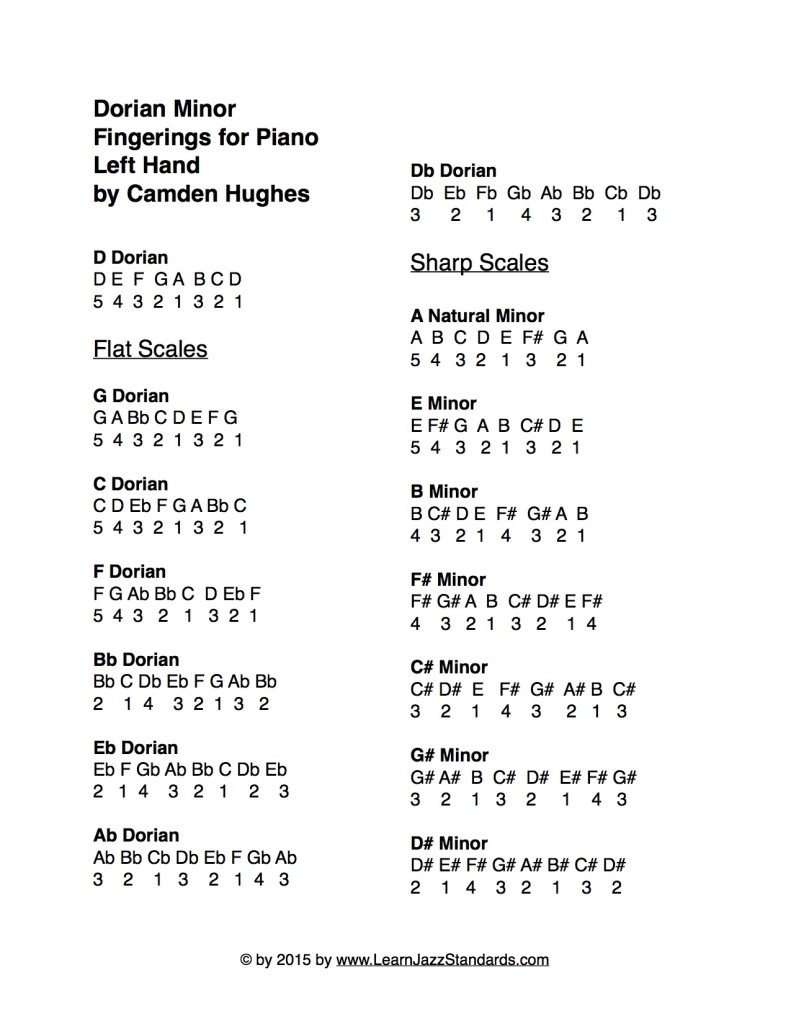 The Dorian Minor Scale is a very useful scale; it is arguably the most useful minor scale for jazz musicians. It is the top scale choice for most jazz musicians when improvising over a minor chord. The dorian minor scale has a b3, b7, and a natural 6.
The Dorian Minor Scale differs from the Natural Minor Scale by only one note: the natural 6 (as opposed to the b6 of the Natural Minor Scale).
This is the third post in the Piano Scale Fingerings series.
PDF
-Camden Hughes
CamdenHughes.com