Here are some technical exercises that can help your technique on your instrument. These aren't particularly "jazzy," as I've written them to be played in a straight-eighth note style, but they can be adapted to a swing feel. You'll probably want to change the articulation as well if you change the feel to swing.
These exercises are designed to be warm-ups to help improve your technique. I recommend practicing them slowly at first, with a metronome, and gradually increasing your tempo substantially over time.
There's "learning your instrument" part, and then there is playing music, the fun part. We all want to do the fun part and make music, but the technical part of learning to play your instrument will help you.
Practicing technical exercises can improve your technique so that everything else is easier to play.
Playing music is a lot more fun when you can play without having to think about it, and practicing technique will develop your ability to play without much effort. You don't want to be thinking about all those arpeggios and scales on the bandstand, so make sure you have those dialed so that you can just think about making music.
These 17 Technical Exercises are in the key of C (or sometimes C minor), but I recommend transposing them into All 12 keys.
Your future self will thank you one day!
Treble Clef Technical Studies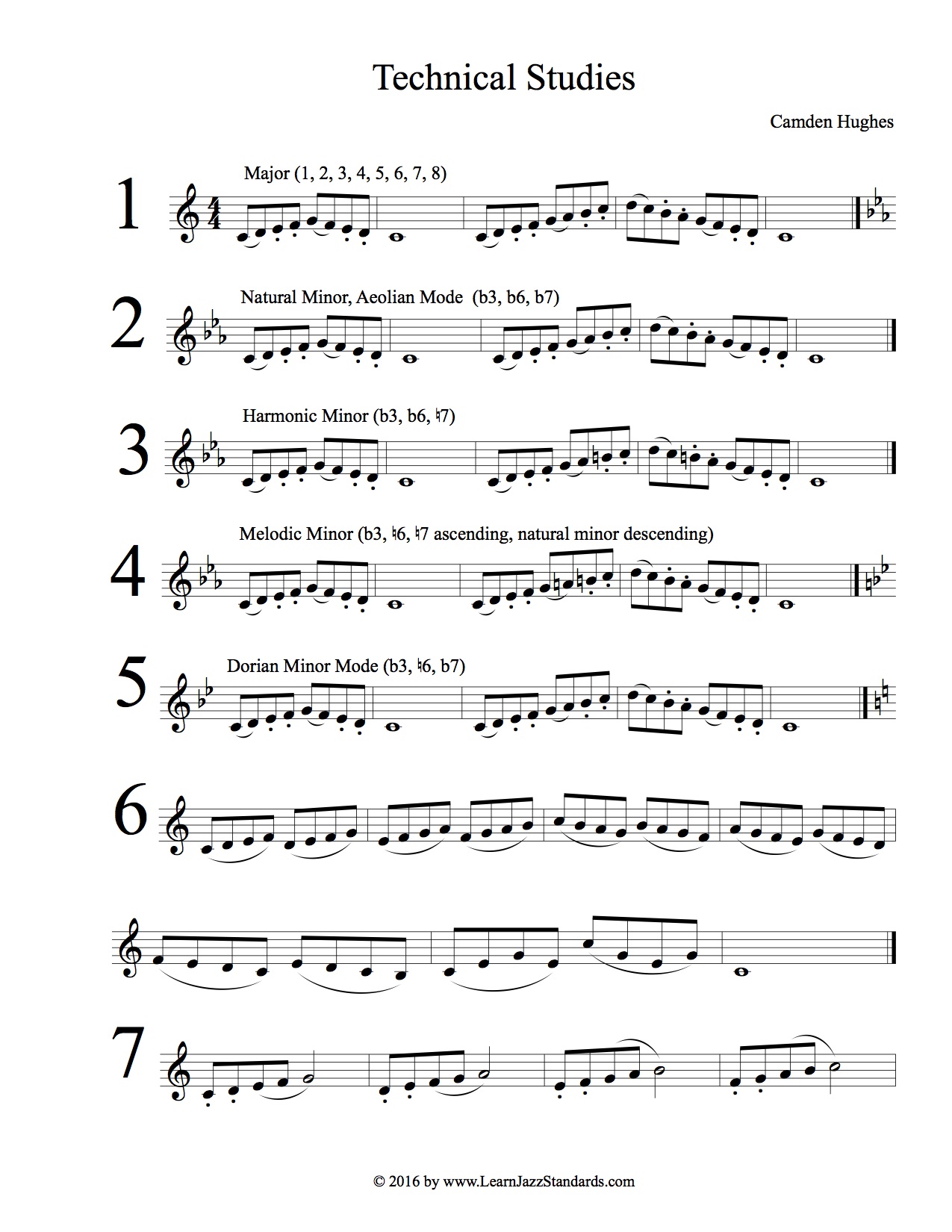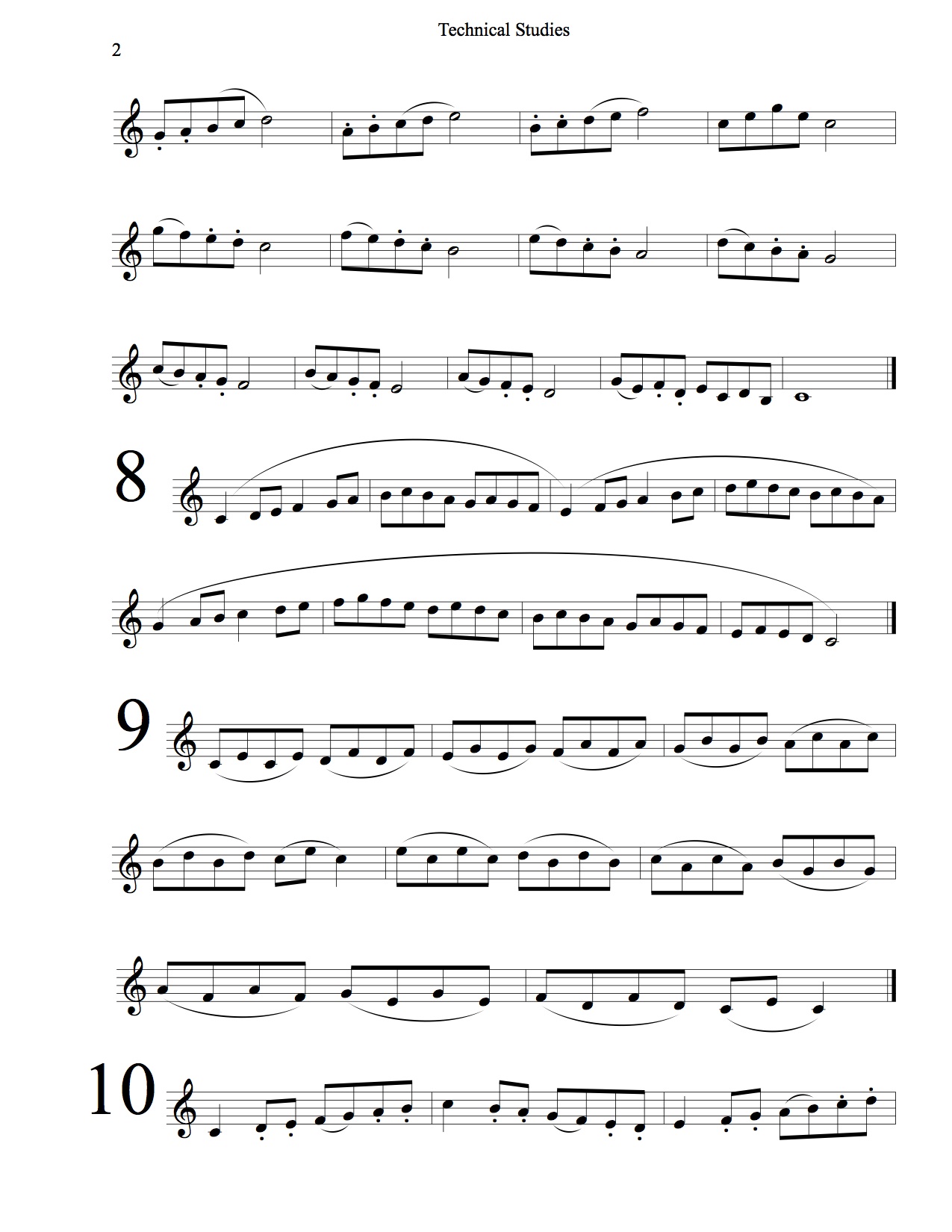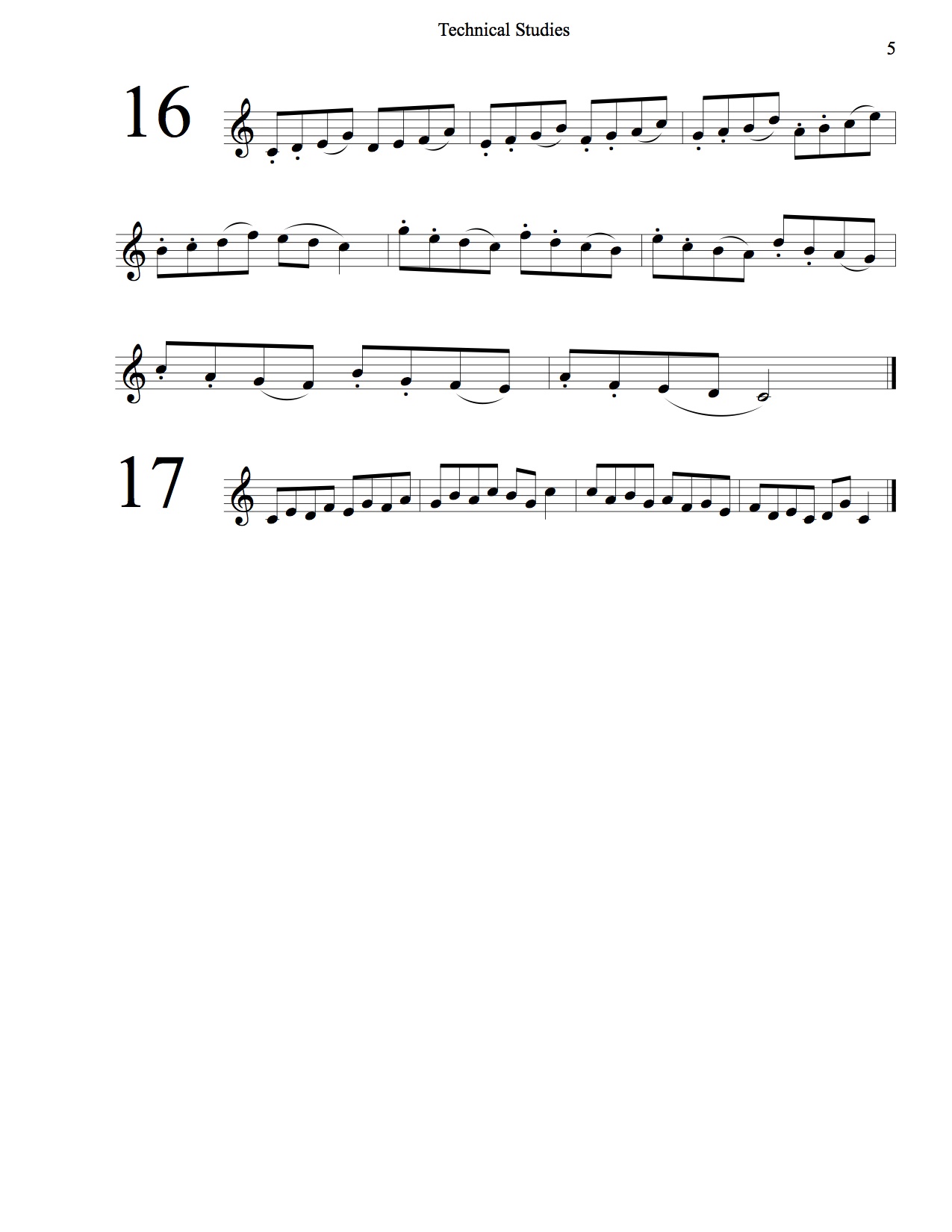 Bass Clef Technical Studies