Becoming a great jazz improviser can feel overwhelming, and too many books and courses start somewhere in the middle of the road. They assume you already know advanced music theory. The truth is it doesn't have to be so hard…
Hey! My name is Brent Vaartstra. I'm a professional jazz musician, author, and entrepreneur. I wrote Zero to Improv because my subscribers often wonder about jazz improvisation. How do I start? How do I improve? How can I get my jazz solos to sound as good as my jazz heroes? If you've ever wondered those things, you are certainly not alone! 
Zero to Improv is a hands-on eBook that walks you through how to become a great jazz improviser, from the ground up. It focuses on the music theory side of things, starting with the basics and building up. No stone is left unturned. 
This is not your regular music book
Zero to Improv calls you to action. You learn a concept and then you are given something to practice. In the book they are called "Practice Challenges." In addition, you can listen to every single musical example and exercise by simply clicking them in the eBook. This is a value-packed music book that actually engages you!
Important scales. How to master them and use them to improve your technical ability.
Chord construction. How to build triads and 7th chords and use them to develop your solos.
Scales and their relationship to chords. How to tie them together by using pitch collections.
Chord progressions. How to build them and improvise over them with confidence.
Jazz repertoire. How to learn jazz standards the right way.
Developing jazz language. How to conceptualize it and how to learn it by ear.
The Companion Course
You can get great value from just the eBook, but I've also created a companion course to help you get the very most out of the book…
Helps you actually finish the book. So that you get the full benefits.

Helps you take action. By getting assignments and posting on the Community Discussion Board.

Provides a community. For support as you work through the book.
Video tutorials and walkthroughs. I go deeper into the important chapter lessons and give you assignments. I simplify each chapter by discussing main take-aways.
A community to help motivate and inspire you. You will post your assignments I give you on the Community Discussion Board to give and receive constructive feedback from other course takers.
Trackable progress, to help you visually see which chapters you've accomplished and how much you have left to go, which can help drive motivation.
All four instrument versions of the book, downloadable from the course dashboard (notation the same, audio transposed).
46 mp3 backing tracks that take the 4 main chord progressions we study into all 12 keys so you can practice over and over.
*Exclusively for companion course takers.
Here's what people are saying about Zero to Improv:
"Zero to Improv is hands down the best book on jazz improv I have ever read. It contains information that took me four years of music school and thousands of dollars to learn. It not only gives you examples of what to play but teaches you the why behind it. It includes every single music theory concept you need to know but keeps the emphasis on the most important part: the music. No matter what level you are at, this book will improve your playing, and keep you inspired."
-Brett from New York, pianist
"I started studying jazz improvisation six months ago, and I've found lots of good books on the internet, each one, covering specific concepts in jazz theory. But Brent's book, Zero to Improv, is the most complete and step-wise method I've ever read. It really left no stone unturned, just as he promised."
-Ricardo from Brazil, saxophonist
"Zero to Improv is an amazingly well-thought through book. I am struck by the clarity of which the material is explained and structured. I believe it is quite unparalleled. I love the design, I love how you seem to speak personally with the student. And I especially love how you master making the many idiosyncracies of the jazz language transparent and digestible!
-Anne from Berlin, piano
I'm enjoying this book very much! This book is going to be my companion and inspiration for the coming years! Thanks sincerely for your work and the effort put into sharing this resource.
-Jonathan from Brussels, bass clarinet
"Zero to Improv is the first of its kind on the web. I have already recommended it to a friend of mine that plays piano. I love the fact that you can click on the sheet music to get the sound. You are doing a great job, Brent, keep it up!"
-Pierre from Long Island, bassist
It's time to get started!
Versions for C, Bb, Eb and Bass Clef instruments. For beginner-intermediate skill levels.
180 page PDF eBook full of jazz lessons.
Audio examples and backing tracks
Tons of exercises and examples to work through
eBook + Companion Course (Recommended)
$95
All 4 eBook instrument versions
In-depth video tutorials
Course Community
Trackable progress
Bonus: 46 mp3 chord progression backing tracks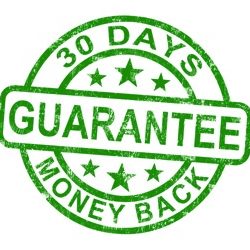 I'm so confident you're going to love Zero to Improv, that I'm willing to make a guarantee- a 30-Day, 100% Money-Back Guarantee.
If you don't feel like you've gotten value out of this eBook, send me an email, tell me why, and I'll refund all of your money (I'll even eat the credit-card processing fees). Me and the team here at LJS believe in this book and we'll take responsibility for it.
Still have questions? Here are some answers: