Ready to Become a Better Jazz Musician?
Welcome to Learn Jazz Standards! Learn Jazz Standards is all about providing jazz education to the masses. We're here to inspire, instruct, and help you along your jazz journey. We provide tools to help you become a better jazz musician through our blog and podcast, and resources to help you learn jazz standards. We're all in this together and we want to be there to help you along.
Who We Are
My name is Brent Vaarstra and I am a professional jazz musician, author, blogger, podcaster, and teacher living in New York City. My passion is playing jazz and there is nothing more exciting to me than spreading this music around. The LJS team and I work hard to come out with a new podcast and video to help you become a better jazz musician. We also have an assortment of courses and eBooks to help you take things up to the next level!
Our Top Free Resources
On Learn Jazz Standards, we offer tons of information on learning jazz and they are all presented through four different mediums:
Get connected
If you want to get on the inside of everything we do here, become part of the Learn Jazz Standards community. The best way to do that is to join our newsletter. Not only will you be getting free jazz tips and advice every week, you will be getting things that regular users just simply don't. For signing up, you'll also get our eBook "A Jazz Guide to Practicing" for free!
LJS recommends: 30 Steps to Better Jazz Playing Course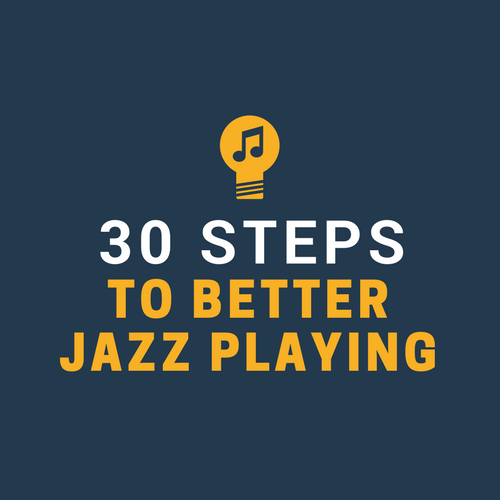 Want to become a better jazz player?

Then this Course is for you! 30 Steps to Better Jazz Playing takes you through 30 sessions of focused, goal-oriented practicing, where you will be working on things that will actually improve your jazz playing.

If you're looking for a well-rounded comprehensive jazz course, this is for you!