30 Steps to Better Jazz Playing
Accelerate your jazz skills with a focused, goal-oriented practice plan.
Until Practice Journal Bonus Expires
So you want to become a better jazz musician, but more often than not you find yourself completely lost. There's too much information out there, jazz seems to be too difficult, and you just don't know where to start.
Most of the time you feel overwhelmed. Your practice sessions are disorganized and you're just not improving as quickly as you want to. You feel like you're wasting your precious time.
I totally get it. I'm Brent Vaartstra (that's me above!), and I've been there before. You see, when I first started studying jazz, it was at the end of high school.
I wanted so badly to study jazz in college, but I just couldn't get any scholarship money. Basically, they were saying "Hey, Brent, we'll take your money, but you're not talented enough to invest in."
It was true. My jazz skills were lagging behind, and I needed a jump start. I struggled to keep up with my more experienced friends at jam sessions.
Thankfully, a mentor of mine convinced me to study with him for a year, and work on a focused, goal-oriented practice plan.
And guess what? That was the best thing that could ever have happened to my jazz playing and music in general.
Not because I had time to practice, but because I learned what to practice, and how to practice in a way that produces real results.
The happy ending is the next year I did go to college, they gave me money, I moved to New York and completed my studies.
Now I'm a professional jazz musician, educator, author, and own a renowned jazz education blog and podcast. I'm living my dream.
Now, your dreams and aspirations may not be the same as mine. Jazz may just be a hobby for you, which is awesome. But I do know that we have one thing in common: we want to become better jazz musicians.
You need a focused, goal-oriented jazz practice plan.
That's exactly why I created my jazz practicing course, 30 Steps to Better Jazz Playing (2.0).
I want to take out all of the guesswork for you. I want to lead you down a path of focused, goal-oriented practicing where you will be working on the stuff that will actually move the needle in your jazz playing.
I call these "The Big 3" things you need to be practicing in order to accelerate your jazz skills.
You can't do it alone. You need guidance, and you need community.
What you will achieve:
Step-by-step, you will have accomplished these main course goals.

Learn 2-4 jazz standards. Including 4 key Improv Lessons.

Learn 1-2 entire jazz solos by ear. Using a batching method for real internalization.

Learn 2-4 jazz licks in all 12 keys. Over important chord progressions.

Practice technical exercises during each session. Specific patterns to improve flexibility.
You'll never have to wonder what to practice, or how to do it. I spell it out for you and hold your hand throughout the process.
I don't want you to continue to waste your time on aimless practice or waste your money on music lessons that don't give you an actual plan to improve.
I guarantee that by the end of this course you will have experienced real improvement in your jazz playing.
Don't take my word for it.
Hundreds of students have enrolled in this course, and here are what some alumni and current students have to say!
"30 Steps to Better Jazz Playing has been great for me! It's helped me sit down at my piano more often with a clears sense of direction, without feeling overwhelmed. 30 Steps allows me to practice at my own speed and makes me improve step-by-step without ever feeling stuck or lost."
-Joyce from Paris, piano/trumpet
"The thing I love about 30 Steps to Better Jazz Playing is the emphasis on the importance of how and what to practice. This course made me a smarter musician, and now I have the tools to self-organize efficient practice. I think this course is a game-changer for me!
-Francis from Quebec, guitar
"I have always wanted to play jazz piano and I have purchased every instruction book there is.  This course is the first time I have really understood. The first time information was presented in a logical and understandable way. I never write these kinds of things, but this is a great program!"
-Dr. Paul from Florida, piano
Hours of video and audio lessons and guidance. I'm on the journey with you, taking you through it step-by-step.
A community to help motivate and inspire you. You will post assignments I give on the Community Discussion Board to give and receive constructive feedback from others.
Two learning "Path" choices. Choose to take a heavier or lighter workload depending on your skill level or schedule.
A 66-page pdf Exercise Book, for C, Bb, Eb and Bass Clef instruments, containing all Improv Lessons and exercises.
Download folder with tons of audio examples and backing tracks for all of the material in the course.
Trackable progress, to help you visually see how much you have left to go, which can help drive motivation.
All with an affordable price tag.
If you wanted to take a college music course, you could spend thousands of dollars. If you wanted to take private lessons with me to cover the same material, it would cost thousands. But my former course student says it pretty well:
"I just wanted to let you know how impressed I am with the 30 Steps to Better Jazz Playing course! It really is the ticket to improving many of the nuances and intricacies of playing jazz. On top of this, you get 30 lessons with the course. I don't know of any teacher that would charge less than $30 per lesson so the math makes it easy to show a pretty good deal. Thanks again!"
-John from Wisconsin, guitar
John is right. Except…I don't charge $30 a lesson. I charge $100 a lesson. You can do the math. But even if we tried to cram everything into only 15 lessons, it would still cost $1,500. Then, just for fun, let's pretend I decide to be generous and cut my rate in half…still $750.
I'm offering all of this at a fraction of the price because I believe in this course, and want you and others to become a part of it.
I'm also offering these killer bonuses!
You'll get these if you sign up for Premium or VIP access:
BONUS #1: Jazz Podcast Accelerator Pack. You'll get a download folder of my hand-picked top 10 podcast episodes I've created for practicing and improving your jazz improv.
BONUS #2: Jazz Video Accelerator Pack. You'll get a download folder of my hand-picked top 10 videos I've created that will help you in your course experience.
BONUS #3: Accelerate Your Jazz Skills mini-course. You'll get a download folder of the 3 "Accelerate Your Jazz Skills" mini-course videos for future referencing.
It's time to get started!
Your journey towards better jazz playing is about to begin.
Until Practice Journal Bonus Expires
Lifetime access
66 page pdf Exercise book and audio examples
Course community
4 module practice plan
Premium Course Access (Recommended)
$247
All of the Basic plus...
Jazz Podcast Accelerator Pack
Jazz Video Accelerator Pack
Accelerate Your Jazz Skills Download
All of the Premium plus...
One 45 minute coaching call (booked first 1-3 weeks. For serious students only.)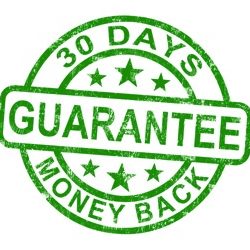 I'm so confident you're going to love 30 Steps to Better Jazz Playing, that I'm willing to do something that puts me at risk. I'm making a guarantee: a 30-Day, 100% Money-Back Guarantee.
If you've gone through this course and have done the work, yet don't feel like you've gotten value from it, send me an email, show me you did the work, and I'll refund all of your money* (I'll even eat the credit-card processing fees). Me and the LJS team believe in this course and we'll take responsibility for it.
*Refunds not offered at VIP access after coaching call.
Who should take this course?
This course isn't for everybody. If you already do everything this course teaches and are happy with your progress, this might not be for you. But this course is for those who:
Want a structured practice plan.
Want guidance and community for support.
Are willing to put in the practice time.
Want to improve faster and get results.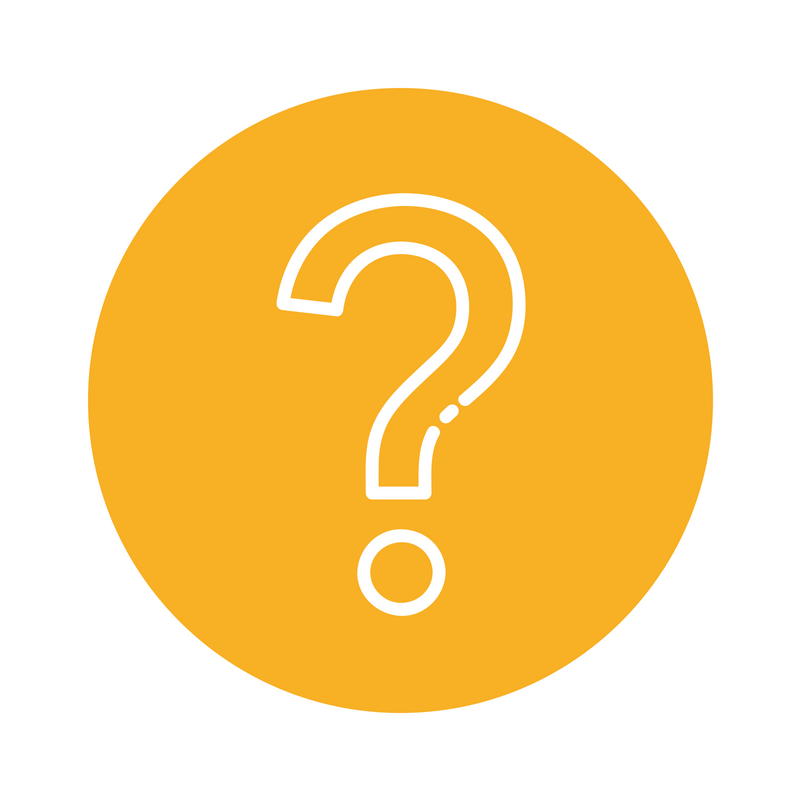 Join other students getting results!
Stop wasting time and money. Invest in a practice program that works.
"This course has helped me in learning the jazz language! I apply 30 Steps to Better Jazz Playing in my everyday practice. The way the course is constructed by following the daily instructions has helped a lot. I love it. Thanks, Brent!"
-George from California, piano
"The course is terrific, the materials and concepts excellent. It's called "30 Steps to Better Jazz Playing," but the materials and ideas provided are forever."
-Andy from Washington, saxophone
"I am so glad I signed up for the 30 Steps to Better jazz Playing course! It has everything that I would want to help me improve. For the first time ever I have learned a tune and a solo by ear.  This is a huge improvement for me."
-Patrick from Switzerland
Still have questions? Here are some answers: 
You're making a great decision!
I'll see you on the other side.
Until Practice Journal Bonus Expires
Lifetime access
66 page pdf Exercise book and audio examples
Course community
4 module practice plan
Premium Course Access (Recommended)
$247
All of the Basic plus...
Jazz Podcast Accelerator Pack
Jazz Video Accelerator Pack
Accelerate Your Jazz Skills Download
All of the Premium plus...
One 45 minute coaching call (booked first 1-3 weeks. Serious students only.)