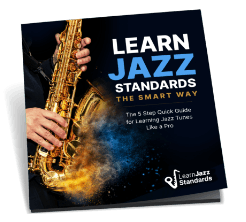 (Photo by Chad Cogdill)
Trumpeter Hermon Mehari was most recently featured on the world renown saxophonist Bobby Watson's 2013 release, "Check Cashing Day". This album explores and honors the 50th anniversary of the March on Washington and Dr. Martin Luther King Jr.'s "I Have A Dream Speech". In addition to Bobby Watson and Hermon Mehari, the ensemble is comprised of Robert Johnson on piano, Eric Kennedy on drums, Curtis Lundy on bass, Glenn North with spoken poetry and special guests.
Hermon Mehari was the winner of the 2008 National Trumpet Competiton and placed 2nd in the International Trumpet Guild competition in Sydney, Australia. As a founding member of Diverse, whose eponymous debut album on Seattle-based Origin Records reached the Top 40 on the Jazzweek Radio Charts, Hermon has performed professionally with noted saxophonists Jaleel Shaw, Logan Richardson, Bobby Watson, and Ben Van Gelder. He has also performed with Hubert Laws, Randy Brecker, Paul Mckee, Dave Pietro, Clay Jenkins and many other great musicians. The band Diverse notably shared a double bill with Roy Haynes' Birds of a Feather band as headliners of the 2008 Gene Harris Jazz Festival.
Hermon received his BM in Jazz Performance from the University of Missouri – Kansas City Conservatory of Music and Dance in 2010. In addition to performing, he dedicates himself to being a serious educator. Hermon has participated in clinics and panels around the country and has served as the director of the Kansas City High School All Star Jazz Ensemble.
Hermon recently took some time to answer some questions for us at LJS:
LJS: Who were some of your greatest influences early on in your career?
HM: When I first started getting into improvisation, my favorite players were Miles Davis, Dizzy Gillespie and Charlie Parker. Kind of Blue was the first jazz album I ever bought. Of those three initial influences, Bird has remained the most influential to me today.
LJS: Which musicians inspire you today?
HM: My favorite living musician is saxophonist Logan Richardson. His music, both in terms of writing and performance, continues the tradition of innovation through the lineage. He is incredibly creative melodically, harmonically, rhythmically through his shapes and phrases. Ambrose Akinmusire is also another musician who inspires me. He is pushing technique on the trumpet in terms of how its utilized in improvisation and has radically opened me up conceptually in how I view music.
LJS: Talk about some pivotal moments in your career.
HM: The first pivotal moment in my career would have been performing in Lugano, Switzerland at the 2007 Blues to Bop Festival with Bobby Watson. Beyond just performing with Bobby, I was initiated first hand into what that kind of life is like. The next moment would probably be winning the 2008 National Trumpet Competition, followed by winning the 2008 Gene Harris Jazz Competition with my band Diverse. The Gene Harris win led to the release of our 2009 album on Origin Records which reached the Top 50 of the Jazz Week charts and allowed us the opportunity to travel and perform. In 2010, Diverse did a month long residency in Paris along with a short European tour. This experience led to many returns to Paris and the eventual recording of our second album in Paris with French pianist Tony Tixier and Logan Richardson. Also back in 2010, I received second play in the International Trumpet Guild Jazz Competition. Lastly, the biggest pivotal moment of my career was recording on Bobby Watson's latest release "Check Cashing Day".
LJS: What advice would you give to the next generation of upcoming jazz musicians?
HM: Be honest to yourself and make sure to grow as a person in conjunction with your music. Don't neglect the tradition in your process of growth. Find a mentor who is part of the true lineage. And as cliche as it is to say it– be yourself!
LJS: Any new projects coming up? Records, tours…etc?
HM: Just released the second Diverse album, "Our Journey" which was recorded in Paris. Along with the band Diverse (Ryan Lee, Ben Leifer and myself) it features french pianist Tony Tixier on piano and special guest Logan Richardson on alto saxophone. We just did a release show in Kansas City and are looking to follow up with an east coast release and a release show in Paris.
LJS: In your opinion, what are the most enjoyable aspects and challenging aspects of being a musician?
HM: The most enjoyable part of music is just getting to be a part of the force itself. Music is such an amazing and powerful thing. It can affect people around the world in so many different ways. I also love the surprise of being a musician– no night is the same. At the same time, this is one of the challenging aspects too. Having no idea whats truly on the horizon can be a scary thing.
LJS: Any favorite cities you like to visit while on the road?
HM: Paris and New York City!
LJS: What do you work on in the practice room these days?
HM: I work on fundamentals. Time, sound and breathing mostly. I rotate between working on etudes, learning songs, scales, and intervallic ideas.
(LJS 2014)