30 Days of focused, goal-oriented jazz practicing, that actually works.
If you want to become a better jazz musician, you need to practice. But so many musicians are practicing in a way that sets them up for failure. What if you could practice the things that matter, in a way that would improve your jazz playing 2X faster?
Here's the deal. Every day, jazz musicians are wasting far too much of their practice time. I've seen it in my students, colleagues, and I've been there before myself.
Sometimes they aren't practicing the right things to help them improve, and most of the time it is because they are practicing with their "fingers" and not with their mind. What we need to be doing is setting up our practice sessions for success. We need to practice smarter, not harder.
Introducing 30 Days to Better Jazz Playing, an online audio course that takes you through 30 days of focused, goal-oriented practicing, where you will be working on things that will actually improve your jazz playing.
Who's the teacher?
Hey! My name is Brent Vaartstra. I'm a New York City based professional jazz musician, author and entrepreneur. I will be leading you through your practice sessions and helping you along the way!
The main goals you will accomplish:
Learn 4 jazz standards. Over the course of 30 days.
Learn 1-2 jazz solos. Depending on your learning speed over the course of 30 days.
Learn 4 jazz licks in all 12 keys. Over the course of 30 days.
30 Days to Better Jazz Playing is an online audio course. You will be led through the course by your instructor through audio, text lecture notes, and will be provided handouts and supplementary materials when necessary.
The course is built on an online platform that allows you to work through the course, track your progress, and access any important media provided for each lesson.
The course is organized into 4 "Weeks" where you will learn specific

ma

terial and master it.
Each day of the course you will work on tasks in the categories of Technique, Jazz Repertoire, and Jazz Language. In addition, each week you will have a Chord Progression Study, and an Improv Lesson.
ttttttttttttttttttttttttttttttttttttttttttttttttttttttttttttttttttttttttttttttttttttttttttttttttttttttttttttttttttttttttttttttttttttttttttttttttttttttttttttttttttttttttttttttttttttttttttttttttttttttttttttttttttttttttttttttttttttttttttttttttttttttt
What's included in the course?
Hours of in-depth audio lessons walking you through the 30 days of practicing.

4 intro audio lectures that explain how to accomplish important concepts in the course.

Backing tracks to help you practice jazz standards and chord progressions.

24 technical exercises to help you improve your technique throughout the 30 days.

4 Chord progressions studies, one for each of the four 7 day period of the course.

4 jazz improvisation lessons, one for each of the four 7 day period of the course.

PDF Handouts and demonstrations to help you work on course material for each day of the course.
We know this course is awesome, but don't take it from us. This is what our students are saying:
"30 Days To Better Jazz Playing is perfect for me at this point in my journey. It has helped immensely in organizing my practice sessions and learning tunes. The pace is elective for the student to pursue as diligently as time permits.  The instruction and guidance for transcribing are just right. Thank you for putting this together!  It is well worth the investment."
-Andy from Port Angeles, Washington
"I've really enjoyed and benefited from LJS's "30 Days to Better Jazz Playing". Your course has provided me with a framework for valuable practice time.  The technical exercises, jazz vocabulary and just concentrating on a single standard for an extended time have really improved my playing.  Thanks!"
-Don from Tempe, Arizona
"I have always wanted to play jazz piano and I have purchased every instruction book there is.  This course is the first time I have really understood. The first time information was presented in a logical and understandable way. I never write these kinds of things, but this is a great program!"
-Dr. Paul from Florida
"I am so glad I signed up for the 30 Days to Better jazz Playing course. It has focused my practice so I know each day what I have to do. It has everything that I would want to help me improve. For the first time ever I have transcribed and tune and a solo by ear.  This is already a huge improvement for me."
-Patrick from Geneva, Switzerland
Are you ready to take your first step towards 30 days to better jazz playing?
Your ticket to jazz improvement is just a few clicks away!
You'll receive a $20 off your order promotional code to buy additional backing tracks if needed for the course.
Exclusive access to a private Facebook group so you can share your progress and interact with other students.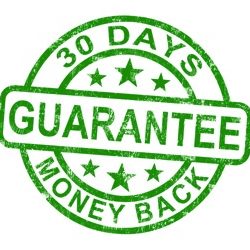 The LJS team and I are so confident in the power of this course that here is a guarantee: A 30-Day, 100% Money-Back Guarantee.
If you're not happy with the quality of this program…send me an email and show me you did the work and put in the practice time. I'll refund 100% of your money (I'll even eat the credit-card processing fees) and we'll part as friends.
Still have questions? Here are some answers: